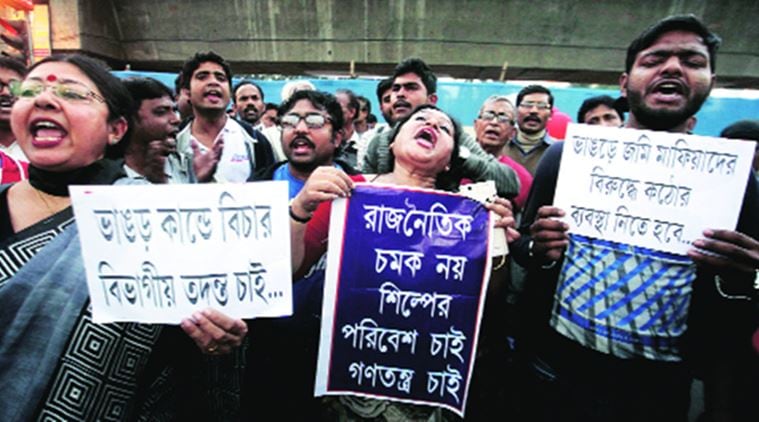 The Association for the Protection of Democratic Rights (APDR) on Monday targeted the Left in a statement, saying "APDR doesn't want the presence of political leaders who played a "despicable role" in Singur, Nandigram and Lalgarh land movements as part of the solidarity march supporting Bhangar movement.
Left parties, which had originally intended to take part in the march, stayed away. Around 30 civil and human rights organisations marched from College Street to Esplanade on Monday.
"We haven't taken anyone's name in particular. But whoever was involved in atrocities at Nandigram and Singur… are not welcome unless they admit they were responsible and apologise. CPM has never admitted their actions or apologised. Instead, they keep defending their actions. If they want to join this movement, it will be sheer hypocrisy,'' said APDR president Ranjit Sur.