Written by
Amil Bhatnagar
| New Delhi |
Updated: July 26, 2021 12:47:33 am
Two men suffocated to death while trying to retrieve a cricket ball from a sewage tank in Noida on Sunday morning.
The victims, Sandeep (22) and Vishal Shrivastava (27), had stepped inside the Jal Nigam tank in Sector 6 to get the ball and were knocked unconscious by the toxic fumes. They were rushed to the nearest hospital where they were declared dead on arrival.
Police said their friend Suresh, who also entered the sewer, and e-rickshaw driver Mohammad Haider Ansari, who heard the commotion and tried to save the men, are undergoing treatment at Safdarjung Hospital.
The victims were playing cricket in an open area opposite Harola village on Sunday morning. When the ball landed inside the walled area of the sewage tank, Sandeep, Vishal, and Suresh climbed the fence to enter the drain.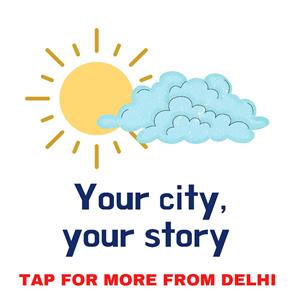 According to police, Sandeep (22) and Vishal Shrivastava (27) inhaled toxic gases as they entered the tank and later passed away.
A police officer from Sector 20 police station said: "We received information that some persons had climbed inside the sewer compound to fetch a cricket ball. The operator had asked them not to go inside due to the toxic gases. One person fainted and others rushed to save him and were injured in the process. Two persons passed away, while two others are being treated at a hospital. There is no complaint since it is an accidental death."
Said Balram Singh, the sewer operator who works for the Jal Nigam, "The toxic fumes are very strong. I told them they should not venture in since it is dangerous. In merely a few seconds, one of them collapsed. As others came to help, they too inhaled the gases and became dizzy. I used a long stick to help them get out, but it was too late."
The victims had left their homes in Harola around 5.30 am. "It was a normal Sunday morning for all of us when Sandeep left to play cricket with his friends. We would have never imagined something like this could even happen. We were told the sewage tank was a very dangerous place. He was the only son in the family, and we do not know how everyone will manage," said Gudiya, Sandeep's cousin, as she sat on the ground consoling his mother.
Sandeep worked in a Noida-based export firm and was looking to get married in the year to come, said his family.
Vishal lived with his brother in a rented one-room accommodation on the floor above Sandeep's house. He worked as a supervisor in a private company in Sector 8. He would always accompany Sandeep and his friends for the Sunday cricket game, said neighbours.
His aunt, Seeta Shrivastava, said: "We got a call early in the morning about the accident and all of us rushed to the spot. It was a cricket ball, and it has cost two lives. Vishal was always very helpful and looked after his family. This is so sudden and cruel. He was young and had many plans in life."
The Indian Express website has been rated GREEN for its credibility and trustworthiness by Newsguard, a global service that rates news sources for their journalistic standards.