Written by
Vishnu Varma
| New Delhi |
Updated: February 11, 2015 8:25:01 am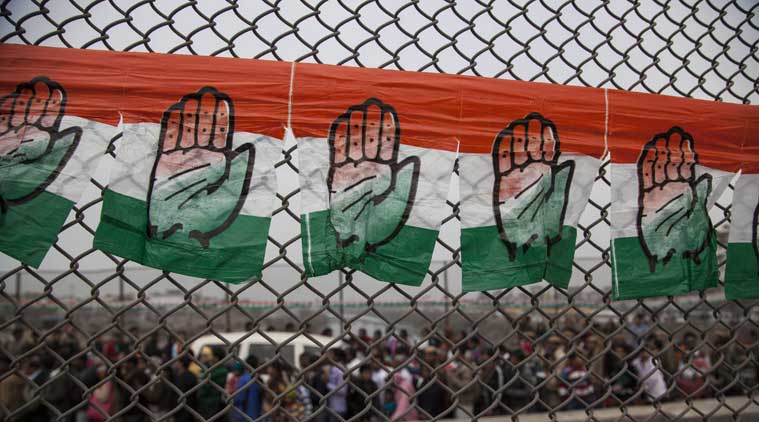 In 1998, when the Congress party won the Delhi state elections under the leadership of Sheila Dikshit, it made national headlines. Not just because of the monstrous mandate that it had got (Congress got 52 seats then), but also because it showed that it could withstand the national sentiment which was, at that time, in favour of Atal Behari Vajpayee and the BJP. For the next 15 years, in spite of BJP's best attempts, it could not vanquish the Congress, which by then had become synonymous with Delhi's local politics. Delhiites swore by Dikshit and there were localities in the national capital which were considered the Congress's backyard and even the BJP would not dare to campaign there.
But all that changed in 2013, when the Congress was trounced quite literally (it went down from 43 to 8 seats) under the weight of anti-incumbency and the combined formidable opposition of the BJP and the new kid on the block, the Aam Aadmi Party. But even when everyone lamented the Congress's downfall, there was no denying that the party had sparks and flickers — it still held sway in certain areas where people swore by the grand old party's legacy.
But today, all that came to a deplorable end. Congress's demise is confirmed.
How else would you explain the performance of a party which has ended up with zero seats? That's right, you heard it. The Congress has been effectively wiped out from Delhi's electoral map by a party which is not even three years old. A party which once commanded a staggering 50% vote-share in Delhi has shrunk to one that struggles to get a vote-share above 10%.
How else would you explain the performance of a party whose voter base has been completely eroded? The Congress's performance can be better amplified by the peformance of some of its candidates. Ajay Maken, Congress's election campaign chief, was humbled in the Sadar Bazar constituency which saw him getting 16,331 votes — less than 1/5th of the total votes polled. Jai Kishen, a five-time MLA from Sultanpur Majra — a seat that the Congress has never lost — ended up in third place. Haroon Yusuf, another four-time Congress MLA, who has never lost from the Muslim-majority Ballimaran constituency in old Delhi was pushed to third position. Mahabal Mishra, a heavyweight Congress leader and a former MP from west Delhi, was humiliated in similar fashion in Dwarka.
Rahul Gandhi may have held 'successful' roadshows and well-attended rallies in old Delhi, but the reality is that the Congress has been reduced to a party which has come third in 66 constituencies out of Delhi's 70 seats.
Congress spokespersons on television debates may talk of 'introspection' and 'scrutiny', but I say 'let the grieving begin'.
Start your day the best way with the
Express Morning Briefing
For all the latest Delhi News, download Indian Express App