The Delhi Police Special Cell has arrested six men, including two allegedly trained by Pakistan's Inter-Services Intelligence (ISI), with officials claiming that the intelligence agency was working with Dawood Ibrahim's brother to plan attacks during the festival season in Delhi, Uttar Pradesh and Maharashtra.
Special CP (Special Cell) Neeraj Thakur said, "We have arrested Jaan Mohammed Sheikh (47), a resident of Maharashtra; Osama alias Sami (22), a resident of Jamia Nagar; Moolchand alias Saaju (47), a resident of Rae Bareli; Zeeshan Qamar (28), a resident of Allahabad; Mohd Abu Bakar (23), a resident of Bahraich; and Mohd Amir Javed (31), a resident of Lucknow."
"Two of the accused, Osama and Zeeshan, got training this year in Pakistan and were getting instructions from the ISI. They were asked to conduct recce of suitable locations in Delhi and Uttar Pradesh for planting IEDs," he said.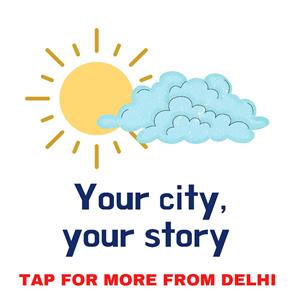 Thakur said the arrested persons were tasked with executing separate aspects of the alleged terror plan. "Underworld operative Sameer, a close contact of Dawood's brother Anees Ibrahim, was hired by a Pakistan-based person and he connected with underworld operatives hiding in Pakistan to ensure delivery of IEDs, sophisticated weapons and grenades to different places in India," he said.
A few weeks ago, a team led by inspectors Sunil Rajain and Ravinder Joshi received inputs from intelligence agencies that a Pakistan-abetted and sponsored group was planning to execute serial IED blasts in India.
"The group had received multiple IEDs arranged from sources across the border and they were at an advanced stage of preparation. On Tuesday, after collecting information about them, simultaneous raids were conducted in different states. Initially, underworld operative Jan Mohd Sheikh was apprehended from Kota, when he was on his way to Delhi. Osama was apprehended from Okhla, Mohd Abu Bakar was apprehended from Sarai Kale Khan, Zeeshan was apprehended from Allahabad, Mohd Amir Javed was apprehended from Lucknow, and Moolchand was apprehended from Rae Bareli. The operation in UP was conducted after coordinating with officers of the UP ATS," Thakur said.
Thakur said the arrested men have disclosed that they had received sophisticated RDX-based IEDs, grenades, pistols and cartridges from a sleeper cell operative, and that these were sent to UP for safe concealment.
"Underworld operative Jan Mohd Sheikh along with Moolchand was tasked by Pakistan-based Anees Ibrahim to receive the same consignment in Delhi. We have found that the underworld operative, working as the behest of Pak-ISI, was asked to execute two things — transportation of arms and explosives and terror funding through Hawala channels," he said.
Thakur said Osama left for Muscat on April 22 this year by a Salaam Air flight from Lucknow. "There, he met with Zeeshan to join training in Pakistan. They were joined by 15-16 men and spoke Bangla. We suspect they are probably from Bangladesh and they were divided into sub-groups where Zeeshan and Osama got trained in one group," he said.
Thakur said that over the next few days, after several short sea-journeys and changing boats several times, they were taken to a town near Gwadar port in Pakistan. "There, they were received by a Pakistani who took them to a farmhouse in Thatta. There were three Pakistani nationals in the farmhouse. Two of them imparted training to them. Both of them were from the Pakistan Army as they wore military uniforms. They were imparted training of making bombs and IEDs and committing arson with the help of items of daily use. They were also trained in handling and use of small firearms and AK-47s," he said.
The Indian Express website has been rated GREEN for its credibility and trustworthiness by Newsguard, a global service that rates news sources for their journalistic standards.