Written by
Sofi Ahsan
| New Delhi |
Updated: September 17, 2021 7:10:36 am
The Centre Thursday defended IPS officer Rakesh Asthana's appointment as Delhi Police Commissioner, saying he has been brought in to provide "effective policing" on recent law and order situations in the national capital. The government also said it needs to be given a leeway in appointment of Delhi Police Commissioner as any "paediatric approach" would not be in national interest.
The submission has been made in a written reply filed in response to a PIL seeking quashing of Asthana's appointment, inter-cadre deputation, and extension of service. The court is expected to hear the case next week.
The Centre said Delhi has been witnessing diverse and extremely challenging situations "of public order/law and order situation/policing issues" which not only have "national security implications" but also "international/cross border implications."
It further that since the AGMUT cadre comprises Union Territory and small North-eastern states, the requisite experience — "of working and supervising the central investigating agency, para-military force and police force of a large state having diverse political and law and order problem" — was found lacking in present pool of available officers.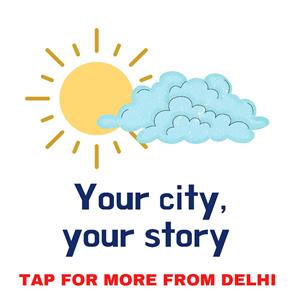 "Hence in public interest, a decision was made by the central government to have an officer who had experience in all the above fields to supervise Delhi Police force and to provide effective policing on the recent law and order situation which arose in the National Capital Territory of Delhi," it said.
The petition against Asthana's appointment before the High Court has been filed by Sadre Alam, a lawyer. The court has also allowed an intervention application by Centre for Public Interest Litigation (CPIL) in the case. CPIL has accused Alam of copying contents of its petition pending before the apex court.
The Centre in the reply has called Alam's petition "an abuse of process of law" and said the case is "manifestly an outcome of some personal vendetta" against the officer by Alam and CPIL as appointment of eight IPS officers done earlier since 2006 "in the same manner" was never challenged.
A 1984 Gujarat-cadre officer and former DG BSF, Asthana on July 27 was deputed to AGMUT cadre and granted an extension of service for a period of one year beyond his date of retirement, which was July 31. He was also appointed Delhi CP on July 27 up to July 31, 2022.
Alam, in the petition filed through advocate B S Bagga, argued that the MHA's decision was in violation of the directions issued by Supreme Court in the Prakash Singh case and of the policy regarding inter-cadre deputation of All India Service Officers. Submitting that the post of Delhi CP is akin to the post of DGP of a state, Alam has argued that Asthana was not empaneled by the UPSC as directed in the Prakash Singh case and also he did not have a residual tenure of six months of service at the time of his appointment since he was to retire within four days. He has also argued that Prakash Singh directions provide for a minimum of two years' tenure but Asthana has been appointed for a period of one year only.
The Centre, in its reply, said the Prakash Singh case was not applicable to Delhi as it is a Union Territory. Delhi, being the capital of our country, has its own characteristic factors which does not exist in any other commissionerate, it said.
"Apart from being the capital of the country, any incident happening here has far-reaching impacts and implications not only throughout the country but beyond borders. In view thereof, it is respectfully submitted that any statutory provision or any other regime deserves to be read in such a way that a leeway is given to the central government in appointment of the Delhi Police Commissioner. Any straitjacket or paediatric approach would not be in national interest," the Union has submitted before the court.
The Centre also that in absence of any procedural irregularity or non-compliance of applicable policy for ordering Asthan's inter-cadre deputation from Gujarat to AGMUT cadre, no fault can be found in the appointment.
The competent authority is duly entitled to grant extension to members of All India Services which include IAS and IPS officers, it has contended further.
The Indian Express website has been rated GREEN for its credibility and trustworthiness by Newsguard, a global service that rates news sources for their journalistic standards.