At least 15 people, including five policemen, were injured after a group of protesters and police clashed outside Manipur Bhavan in Chanakyapuri Tuesday night. Protesters claimed they were "beaten up" by policemen as well as jawans of Manipur Rifles.
Almost 400 members of tribal groups from Manipur, currently living in Delhi, have been holding protests outside Manipur House for the last few days to press for their demand to repeal three controversial bills passed by the state government in August last year.
They have also demanded that an inner line permit system, similar to the ones in neighbouring states, be implemented by the Manipur government.
[related-post]
Lakpachui Siro, one of the spokespersons of the group, claimed that the resident commissioner had promised to meet them and hear them out Tuesday evening. "We were assured a delegation will meet us and talk to us today evening. However, at 7 pm, they shut the doors of Manipur House and refused to let us in. We protested and wanted to go inside… but the jawans of Manipur Rifles came out and started lathicharging us. Later, Delhi Police also started using lathis on us," said Siro.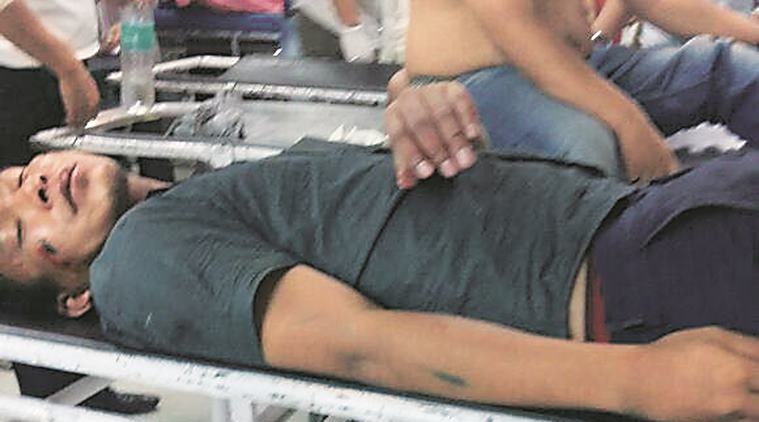 He claimed over 10 protesters, including five women, had been injured in the "lathicharge". Siro said four of the protesters had sustained serious injuries and were being treated at Ram Manohar Lohia Hospital.
The protesters claimed that at least 30 of them had been detained by police.
Ching, another protester, added, "We want to lodge a complaint against Delhi Police. On what grounds can they lathicharge us?"
When contacted, senior Delhi Police officials refused to comment on the incident. However, sources in Delhi Police said five policemen had
sustained injuries during the clashes.