Two men were killed and four, including an 8-year-old boy from the same family, suffered wounds after at least five assailants opened fire at a former sarpanch's family at Kasan in Manesar Thursday night. Police said at least 40 gunshots were fired in the attack, suspected to have been committed to take revenge for a murder that took place on Holi in 2007.
The deceased have been identified as Vikas, 21, and Sohanpal alias Sonu. The injured are Balram, his eight-year-old son Yash, Balram's maternal uncle Rajesh Kumar and his first cousin Parveen. Balram and Sohanpal, sons of former sarpanch Gopal, are brothers. Police said the family's pet dog, Rocky, was also shot at when it tried to attack one of the assailants.
According to the police, the incident was reported around 8 pm when the family had gathered to celebrate Diwali.
Veer Singh, ACP Pataudi, who has the additional charge of ACP Manesar, said, "An old enmity related to a murder committed in 2007 is suspected to be the reason. Multiple gunshots were fired. Teams are conducting raids to nab the accused."
Rajesh Kumar, who suffered a bullet wound in his thigh, said that he and his son Vikas had gone to visit the family.
"My son and Balram's son Yash were celebrating Diwali in the courtyard while I was seated with other family members in a room inside. At least five armed men barged into the house and indiscriminately started firing. My son suffered several gunshot wounds and collapsed, while Yash also was shot at. The assailants then moved inside the house and fired gunshots through a glass window. Four of us — Balram, Sohanpal, Parveen and I — suffered multiple wounds. We started yelling, following which the assailants escaped," said Kumar, adding that he drove his son to a private hospital, where he died during treatment.
When the assailants entered the house and surrounded Gopal's wife Bimla, who was feeding the family dog, the dog charged at the assailants and was shot at. While the assailants were bringing more ammunition from the car, Bimla pelted stones at the accused persons, prompting them to escape, said police.
Police said the dog is undergoing treatment at a veterinary hospital.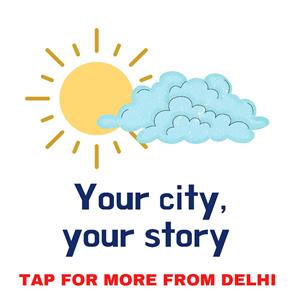 Vikas suffered 16 gunshot wounds in his chest, abdomen, head and thigh. Five others were admitted to a private hospital on Thursday night. Sohanpal, who sustained two gunshot injuries, died on Friday. Two among the injured are reported to be critical.
Police said the prime accused has been identified as Yogendra alias Rinku.
A police officer said Balram and Sohanpal were convicted for murdering Rinku's brother, Manoj, on Holi in 2007. "After serving jail time, they were released several years ago. Manoj's brother had enmity with them for several years and had sworn revenge. It is suspected that he made a plan to eliminate the family on Diwali night," said the police officer.
Balram's maternal uncle, Anandpal, reiterated this.
An FIR was registered under IPC sections 302 (murder), 307 (attempt to murder), 148 (rioting, armed with deadly weapon), 149 (unlawful assembly), 452 (house-trespass) and relevant section of the Arms Act at IMT Manesar police station on Friday, said police.
The Indian Express website has been rated GREEN for its credibility and trustworthiness by Newsguard, a global service that rates news sources for their journalistic standards.