A man was arrested for allegedly assaulting a chicken seller and breaking his leg with a rod after the latter refused to give him a chicken for free at Singhu border on Thursday, said the police.
The accused has been identified by first name as Naveen from Karnal, a Nihang Sikh.
The incident took place on Thursday afternoon when one Manoj Paswan was carrying some chickens on a cart for a delivery. The police said the accused asked the chicken seller to give him a chicken, and when he refused, an argument broke out.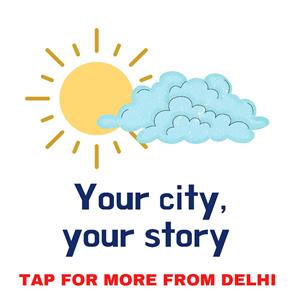 Ravi Kumar, Station House Officer (SHO), Kundli police station, said, "The accused then hit the victim with a rod and broke his leg. The victim was later admitted to a hospital for treatment. The medical report is awaited. The accused, a Nihang, was arrested and an FIR was lodged. He will be produced in court today."
In a video, Paswan could be purportedly heard narrating the incident. "He asked me to give him a chicken. I told him I cannot give it to him since there is a count of chickens that are given to us and we have to deliver them. If there is any missing, I would be accused of theft. I took out a slip from my pocket to show him the count. While taking out the slip, the accused saw a beedi in my pocket. He accused me of smoking beedi at the protest site. I told him that I had not smoked beedi at the site. I do it elsewhere. But he started assaulting me with a stick," he said.
A police officer said, "The accused had come to the protest site at Singhu earlier and joined the Nihang sect in April this year.
An FIR was registered under section 323 (voluntarily causing hurt) and 506 (criminal intimidation) of the Indian Penal Code at Kundli police station, said the police.
The Indian Express website has been rated GREEN for its credibility and trustworthiness by Newsguard, a global service that rates news sources for their journalistic standards.