A social media post on the Kerala education board by Delhi University professor Rakesh Kumar Pandey Thursday drew criticism from legislators of the southern state.
Congress Lok Sabha MP Shashi Tharoor and CPI(M) Rajya Sabha MP John Brittas were among those who denounced Pandey, who teaches physics at Kirori Mal College. He is also a former president of the RSS-backed National Democratic Teachers' Front.
In his post, Pandey wrote, "A college had to admit 26 students in a course having 20 seats only because they all had 100 per cent marks from Kerala board. For last few years, Kerala board is implementing #Marksjihad."
Brittas raised the issue with Education Minister Dharmendra Pradhan through a letter. "I request your good self to initiate urgent steps for ensuring exemplary punishment against the delinquent professor, both penal and departmental actions," he wrote.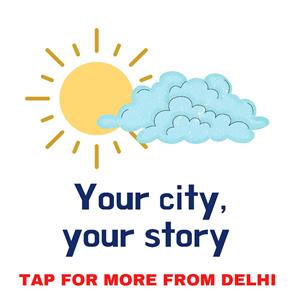 In a series of tweets, Tharoor said the use of "jihad" as a synonym for any trend one doesn't like is "exceeding all limits". "Now a DU teacher has got attention by absurdly decrying #MarksJihad! I've always decried the over-reliance on marks as the main criterion for DU admission, but this is ridiculous. If 'Jihad' means a struggle (with yourself above all), the Kerala students scoring 100% have struggled against the odds to get to DU. Interview them first if you wish before letting them in, but don't demonise their marks! This anti-Kerala bias must end now!" he tweeted.
Kerala general education minister and CPI(M) leader V Sivankutty also said "such a statement could be seen only as a concerted attempt to prevent admission of students from Kerala. If they (Kerala students) are being denied admission on issues other than merit, that is absolutely wrong. If Kerala students are denied admission on flimsy reasons, that amounts to violation of democratic rights. Kerala students have attended exams during Covid times and have secured good marks as well as grades".
The student wings of both parties have also taken up the issue. On Friday, CPI(M) student wing Students' Federation of India will protest at the Arts Faculty. SFI national president V P Sanu said the statement is part of a bid to belittle the gains of Kerala students, adding that there is a campaign that Kerala students are getting admission in DU at the cost of others. Congress-backed NSUI has called for a protest at KMC.
Pandey, however, remained defiant, saying his use of the term "best reflected" what he wished to convey: "What do we mean by Love Jihad? It means when you start misusing love for spreading religion. This (Marks Jihad) is when you misuse marks to spread Leftist ideology. For me, Leftists and Jihadis are the same. I don't differentiate between them. Jihad has some wider meaning, not just religion, which fits into this."
"Some people might be getting 100% marks genuinely. But I have some apprehensions, that maybe some clandestine group in consultation with Kerala Board might be involved in pushing this Leftist ideology," he added.
The Indian Express website has been rated GREEN for its credibility and trustworthiness by Newsguard, a global service that rates news sources for their journalistic standards.