The Delhi government has decided to set up an online portal called 'Dilli Bazaar' to create an "online identity" for all traders, shopkeepers and service providers in Delhi by August 2022, announced Chief Minister Arvind Kejriwal Wednesday.
Addressing a press conference in the afternoon, Kejriwal said this project will enable Delhi's GDP, employment and tax revenue to "increase rapidly".
"Every industrialist, shopkeeper, service provider will get space on this portal… each and every entrepreneur in Delhi will have their own online shop. They will be able to showcase all their products and services on this portal, which will help them reach countless people not just in Delhi or India but the entire world," he said.
He emphasised a feature called 'virtual bazaars', among others.
"Virtual bazaars are being developed on this portal. For instance, the famous Khan Market will be an online Khan Market on this portal, where people can go on a virtual walk-through and get the feel of the place on their phone or computer. Right from Lajpat Nagar and Sarojini Nagar Markets to the small DDA markets inside colonies will be present in a virtual avatar on 'Dilli Bazaar'… Even people sitting in America will be able to virtually walk around the Hauz Khas market and purchase from the shops there. This will all be direct to the consumer, you can search for a certain shop or a product and all options will be provided before you," he said.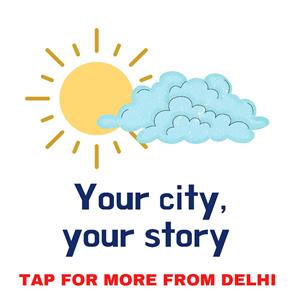 This project is currently under the Dialogue and Development Commission. The proposal drawn out for it states that buyers will be able to "virtually experience" e-markets by navigating through lanes, shops and landmarks and selecting items or services through catalogues. The proposed transaction services include online purchase and sale for single and bulk orders, online business and sales enquiries and online payments. The proposed search filters are by geography, markets, shops and products. The proposal also states that there will be no commission charged, only convenience fees.
"There is also a business-to-business side to it. Suppose some businessperson from the UK wants to buy Indian antiques, they can go to our portal, look for antiques and order in bulk quantities as well… it is possible to hold unique online exhibitions, instead of limiting an exhibition to a fixed area and fixed population. This portal will promote endless opportunities for even the most niche products," said Kejriwal.
Some trade associations said trade bodies should have been consulted while formulating this plan.

"Traders are not against e-commerce but an announcement like this should have been made with their consultation and with clarity on several important matters. Who will provide logistic services? In case of non-delivery or inferior quality of goods, who will be held responsible? What will be the payment system? Will there be any payment gateway and, if so, what will be the charge? Who will take care of packaging? Will it be a marketplace or an aggregator model?" said Praveen Khandelwal, the Secretary-General of the Confederation of All India Traders.
Paramjeet Singh Pamma, vice-chairman of the Federation of Sadar Bazar Traders Association, voiced apprehensions on what this policy would mean for small shopkeepers selling specialised ware, like in Sadar Bazar.
The Indian Express website has been rated GREEN for its credibility and trustworthiness by Newsguard, a global service that rates news sources for their journalistic standards.