The Delhi High Court Friday refused to grant interim protection from arrest to Hindu Raksha Dal president Bhupinder Tomar alias Pinky Chaudhary, who is under investigation for his alleged role in the anti-Muslims sloganeering at Jantar Mantar on August 8.
The court issued notice to Delhi Police on Chaudhary's anticipatory bail plea and asked them to file a status report. It listed the bail application for the next hearing on September 13.
"Prima facie there is all kinds of slogans and speeches being given. Let them file the status report," said Justice Mukta Gupta said while rejecting the prayer for interim protection.
A lower court last week had stated that "we are not in a Taliban state", while dismissing Chaudhary's anticipatory bail plea. Chaudhary's counsel argued before the High Court Friday that he had not raised any slogans and the organiser of the Jantar Mantar event had already been granted bail.
"There is nothing against my client for the prosecution to say that they want to arrest him and they want to take him into custody," submitted advocate Vishnu Shankar Jain, who represented Chaudhary, while reading the contents of the FIR.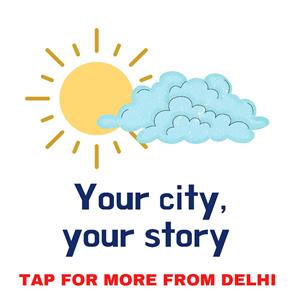 However, the court said the FIR was only a preliminary document and does not give the role of any of the accused. "Let me just call for the reply. Contents of the FIR is not a complete prosecution case," it added.
Delhi Police told the court that it has submitted three videos and two transcripts of the "objectionable sloganeering" and an interview via emails. The interview shows that Chaudhary was "very much one of the organisers and very much part of the entire event" where the slogan chanting took place, submitted police counsel Tarang Srivastava, who also objected to grant of any interim protection.
The sessions court, while denying the pre-arrest bail to Chaudhary, on August 21, had observed, "We are not in a Taliban state. Rule of law is the sacrosanct governing principle in our plural and multicultural society. While the whole country is celebrating Azadi ka Amrut Mahotsav, there are some minds still chained with intolerant and self-centric beliefs."
On August 13, a lower court had refused to grant bail to three other men arrested for raising inflammatory and anti-Muslim slogans at Jantar Mantar, observing that their "scathing remarks" were "undemocratic and uncalled for from a citizen of this country".
On August 11, the lower court had granted bail to Supreme Court lawyer and former BJP spokesperson Ashwini Upadhyay, the organiser of the protest.
The Indian Express website has been rated GREEN for its credibility and trustworthiness by Newsguard, a global service that rates news sources for their journalistic standards.