FOUR STUDENTS from Kargil have been arrested by the Delhi Police Special Cell in connection with the low-intensity IED blast near the Israeli Embassy on January 29. Delhi Police PRO Chinmoy Biswal said the Special Cell had picked up the students from Kargil in a joint operation with "a central agency" and local police, and brought them to Delhi on Thursday.
The four have been identified as Nazir Hussain (26), Zulfikar Ali Wazir (25), Aiaz Hussain (28), and Muzammil Hussain (25). All are residents of Thung village in Kargil. The last two are brothers, while the other two are their cousins. "They (students) were held in connection with a conspiracy to plan and execute terror activities in the national capital. We have taken them on transit remand and brought them to Delhi for questioning," said a statement issued by the PRO office.
While the blast case is being investigated by the National Investigation Agency (NIA), the Special Cell had registered a case of "criminal conspiracy".
"The New Delhi range of Special Cell had lodged an FIR of criminal conspiracy and they were conducting their investigation alongside. Police have zeroed in on the four students from Kargil… They are questioning them and trying to ascertain their role," said a senior police officer.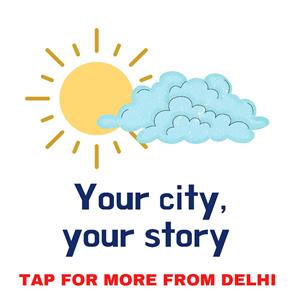 Aiaz Hussain is learnt to have done his graduation from Ramjas College in Delhi; his brother Muzammil Hussain is a post-graduate (Botany) from Panjab University. Zulfiqar Ali is doing his post-graduation in Commerce (distance learning) from Dyal Singh College in Delhi; Nazir Hussain is doing his post-graduation in Physical Education from Panjab University. Sources said the arrested persons were present in Delhi when the explosion took place on January 29.
Speaking to The Indian Express, Nazir's father, Mohammad Baqir, said: "A few police officers came to our house the day before yesterday (June 22). They were from the Kargil police department. They said a team from Delhi wanted to ask some questions to our children, and they would send them back immediately."
"Nobody told us what they are accused of. They didn't let us meet them. Later, they called and told us that they had been arrested and taken to Delhi. We got to know about it (the charges against them) through the media today," said Baqir.
He said Nazir had done his graduation in Physical Education from Nagpur and returned home just before the lockdown last year. "He has been home since then. During the lockdown, he applied for post-graduation in Physical Education and took admission in Panjab University. He has been studying online from home. He hasn't left home; he hasn't been to Delhi at all," he said.
"We don't even know what the allegations are. We have been asking for a copy of the FIR or any other information from the police, but haven't been given anything as yet," said Sajad Hussain Kargili, a local political leader.
He said the youths were first questioned in Kargil, 40 km away from their home from where they were picked up, and then taken to Delhi. Four mobile phones and a laptop have been seized from them, he said. "It is a conspiracy to defame Kargil. There has not been a single case like this in Kargil ever," he said.
Last week, the NIA had announced a reward of Rs 10 lakh each for the identification of two persons caught on CCTV camera, allegedly planting explosive material outside the Israeli Embassy.
After scanning over 200 CCTV clips, Delhi Police had found footage of the two men, including one wearing a jacket and carrying a bag, walking on the pavement minutes before the blast. They had their faces covered, said police.
Sources in the security establishment had said earlier that preliminary forensic examination of the site revealed that the explosive used was PETN, a military-grade explosive which is not easily available.
The IED, according to sources, was packed with ball bearings in a can and dropped in a flowerpot across the road from the Israeli Embassy on Dr APJ Abdul Kalam Road. Nobody was killed in the blast.
The Indian Express website has been rated GREEN for its credibility and trustworthiness by Newsguard, a global service that rates news sources for their journalistic standards.