Some residents in Dwarka have been circulating a statement condemning the "communal contents" of a letter written last week by the All Dwarka Residents Federation (ADRF) to the L-G asking him to cancel the allotment of land for a Haj House in Sector 22.
The statement, soliciting signatures, said the undersigned "strongly disagree with the letter written" by ADRF and that ADRF does not represent all residents of Dwarka as claimed by them. "It is a small group out to foment trouble and incite hatred by provoking public disorder," it read.
ADRF, which claims to represent at least 5,000 residents, in its letter had claimed that brotherhood, harmony and peace in the society would be disturbed if the Haj House is allowed to be constructed. A protest was also held in Dwarka last week attended by some residents and BJP leaders against the proposed Haj House.
The statement by the group of Dwarka residents sought to counter the points raised by ADRF. "The apprehension conveyed in the letter about brotherhood, harmony, peace, law and order being disturbed and possibility of riots, migration of Hindus clearly indicates the political agenda of members of ADRF," it states. "The letter is highly objectionable… it denigrates Muslims and is spreading hatred against them. We demand that local police take suo-motu cognizance of this and file a case on the signatories for spreading hatred with intent to cause public disorder, disharmony, and create ill-will between different religious groups."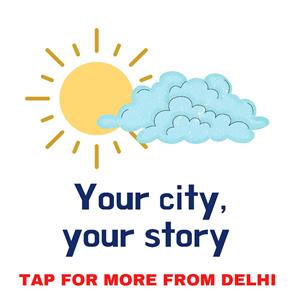 Social activist Shabnam Hashmi, a resident of Dwarka, said she put the statement together on behalf of 'Dwarka Eksath', a platform of residents "who believe Dwarka is a diverse place and everyone has an equal right to live there in peace and harmony".
An online meeting was held on Thursday to release the statement, she said, adding, "We plan to send it to the L-G on Monday."
Signatories said they signed the statement to oppose the communal sentiment the ADRF raised. One of them, Rahul Singh (65), said, "There are groups that are openly posting communal material. This is dangerous. The ADRF does not represent me…"
Xavier Mathew (69), another signatory said, "We have never heard of this so-called 'federation'. Their objection that the place will get congested because of the Haj House… has no relevance; it is only to polarise people."
The Indian Express website has been rated GREEN for its credibility and trustworthiness by Newsguard, a global service that rates news sources for their journalistic standards.