Five family members, including three minors, were found dead in village Aurangabad in Palwal district Wednesday morning.
Police said a preliminary probe suggests that a 35-year-old man, who owns the house, either poisoned his wife, son, daughter and niece or gave them sleep-inducing tablets before smothering them with a pillow. He then allegedly hanged himself, said police officials. The motive is still unknown, with officials probing whether disharmony at home was the reason.
The deceased have been identified as Naresh Kumar (35), his wife Aarti (32), their son Sanjay (11), daughter Varsha (9), and niece Ravita (9). The only surviving member of Naresh's family is his youngest daughter, Priya (7), who had been living with her aunt in Jhansi for the past two months. Police said their niece lived with them since the death of her parents.
Kumar, who was a farmer earlier, had opened a dhaba in Jhansi and had been living at his in-laws' house for the past six months. He made frequent visits to his house in Palwal. Police said that at around 12.30 pm on Tuesday, he had come to Palwal from Jhansi for a few days to be with his family.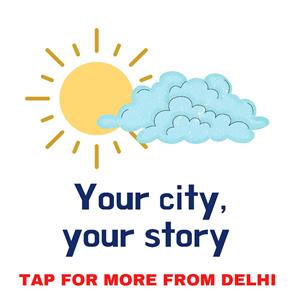 His cousin Bhagat Singh (31) said he spoke to Kumar over the phone two days ago. "It is hard to believe he could do this. He was in a sound state of mind and did not have any rivalry with anyone. He did not have any debt or financial problems. He had told me of a minor argument with his wife last year, but that was a long time ago and a routine tiff," said Singh.
Police suspect that the incident took place late on Tuesday night. It was reported to the police at 7.30 am on Wednesday.
"As of now, we do not know specific details, but it appears that he poisoned the food and served it to his wife and children or he slipped them sleep-inducing tablets. There are no injury marks or signs of struggle on the bodies of his wife and children. The probe has found that he smothered them with a pillow when they were unconscious and killed them. He then hanged himself. The only other person in the house, his father, was asleep at the time," said Sajjan Singh, the Hodal deputy superintendent of police.
Police said that so far, the probe does not suggest the role of an outsider. The bodies were taken to Palwal Civil Hospital for an autopsy, and the report is awaited, said police.
Kumar's father, Lakhi Ram (73), lodged a police complaint at Mundkati police station on Wednesday, stating in the complaint that he was "convinced" that his son had killed his family and then committed suicide. Based on the complaint, an FIR under IPC section 302 (murder) was lodged against Kumar.
Police said no sleep tablets or poison was found from the room. The room where the dead bodies were found had several pictures of gods, goddesses, celebrities and a freestyle drawing of the national flag on its walls. It had three cots. On one of the cots, an opened notebook had a school exercise penned by one of the children, titled 'Sundar — the dreamer' and a school bag. Police officials went through the notebooks of children but did not find a suicide note.
A pall of gloom had descended on the village after the news was reported as people flocked to the house to pay their respects. Neighbours said they did not hear any noise or commotion from the house last night.
Sunder Singh, who lives nearby, said, "This is the first such incident in this village. He sat here yesterday evening and chatted with us. Everything seemed normal. If there was any argument or altercation during the night, neighbours would have heard something. But there was complete silence."
Naresh's sister-in-law, Pooja, however, alleged that Naresh's father had been troubling the couple, asking them for money. "Naresh had recently done a deal to sell his tractor for Rs 3 lakh. He had been demanding a share of the money," she claimed, adding that Naresh had moved to Jhansi to get away from the troubles at home.
DSP Sajjan Singh said they have not received any complaints about such allegations. "There could be a family feud related reason but the family has not provided any specific details. The probe is underway," added Singh.
The Indian Express website has been rated GREEN for its credibility and trustworthiness by Newsguard, a global service that rates news sources for their journalistic standards.