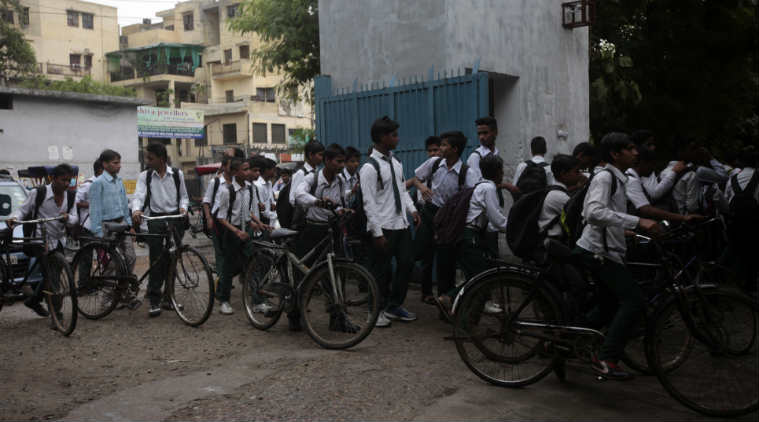 The Delhi government has invited private architecture and engineering firms to come forward with proposals to revamp the infrastructure in government schools.
The public works department (PWD), the tourism department and the Delhi Transport Corporation have invited tenders from firms, with proposals for designs of international standard for school buildings, 'without escalation of cost'.
In its 70-point action plan, drawn up before the Delhi Legislative Assembly elections in February 2015, the Aam Aadmi Party had said that it will open 500 new schools in five years.
Calling it a 'golden opportunity' to work with the Delhi government, the administration has called for 'modern ideas' for the complete planning and designing of proposed school buildings.
"By providing your consultancy services, help the government realise its dream of providing schools with improved facilities to children in the future," the government had said while inviting private players.
Meanwhile, Deputy Chief Minister and Education Minister Manish Sisodia Wednesday inaugurated 17 new classrooms at the Sarvodaya Kanya Vidyalaya in Mayur Vihar. He said, "If there are 150 children in one classroom, even if god decides to teach there, he can't."
"There is a dearth of classrooms in government schools… What will they learn in such classrooms… they must feel like they are in a vegetable market," he added.
For all the latest Delhi News, download Indian Express App