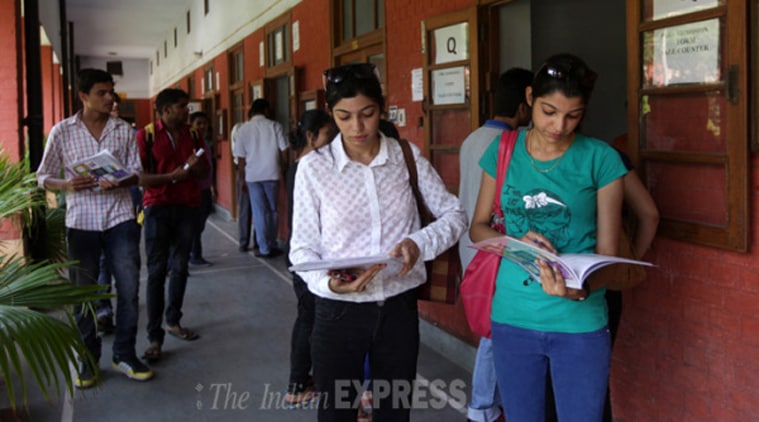 Commerce students wishing to study English at St Stephen's College must have a score of 99 per cent, one percentage point more than applicants last year. The elite college on Tuesday announced its cut-off list for the undergraduate class starting next month and the marks requirement looks as tough for other courses as well.
Apart from English and Economics — subjects which see very high cut – off percentage every year – requirement for subjects such as history has also witnessed a sharp increase on previous years.
History cut-offs have gone up significantly not just for science students – where it has risen by 1.25 point from 96.5 to 97.75 this year – but also for commerce and humanities stream, where it has increased by one point from 97 to 98 per cent and 95.75 to 96.75 per cent, respectively.
Cut-offs for courses such as philosophy have risen from 95.5 to 96.75 per cent for science students. Even Sanskrit, which usually sees lower cut-offs compared to other subjects, has witnessed an increase of 10 points – from 65 to 75 per cent across all streams. In comparison, courses such as chemistry and physics have seen only a marginal rise.
While for chemistry it is 96.66 per cent, for physics an applicant needs to have scored 97 per cent, up 0.33 point compared to last year.
"The college has received a record number of applications this year. Cut-offs are on the higher side," said principal Valson Thampu.
Today's announcement is only the beginning of the admission process at the college. St.Stephen's will interview candidates between June 22 and July 8 before coming out with the final list.
For all the latest Delhi News, download Indian Express App