A 35-year-old resident of Sarita Vihar died of dengue at Holy Family Hospital last month – the first death this season – said a senior official of the South Delhi Municipal Corporation (SDMC).
As per the civic report on vector-borne diseases released on Monday, one death and a total of 723 dengue cases have been recorded this season till October 16 – the highest count since 2018 for the same period.
October alone has seen 382 cases so far, which amounts to nearly 52% of the cumulative cases. Of these 382 cases, 243 were reported in one week. In September, 217 cases were logged, the highest count for the month in the last three years.
According to the report, the woman was admitted to the hospital on September 20 in late stages of the disease. She was later shifted to the ICU and died on September 26.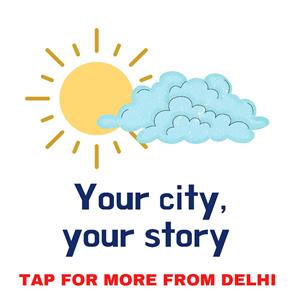 The Indian Express had reported Monday that record rainfall and lax measures to check mosquito breeding appear to be spelling trouble for the capital. Doctors across hospitals, seeing fewer and fewer admissions for Covid each day, are now reporting an increase in the number of patients with dengue symptoms.
According to senior officials at the South civic body, while more efforts have been put into controlling the disease this year as compared to the last, external factors such as record rainfall this monsoon, old junked vehicles becoming breeding grounds for mosquitoes, and several people not supporting anti-mosquito drives are also behind the increase.
Old, junked vehicles are receptacles of rain water, which can enter through broken windows and can collect in tyres, officials said. These become ideal breeding grounds.
South MCD Mayor Mukesh Suryan said the civic body is conducting a special drive to check vacant buildings and clear junked vehicles from roads, adding that challans are being issued. He also said awareness campaigns through various modes, including radio jingles, have been stepped up.
Dengue is transmitted by several species of mosquitoes within the genus Aedes. Symptoms include fever, headache, muscle, and joint pain, and a characteristic skin rash that is similar to measles. There are four types of dengue strains, and type II and IV are considered to be more severe and normally require hospitalisation. According to experts, the aedes mosquito breeds in clean stagnant water.
The Indian Express website has been rated GREEN for its credibility and trustworthiness by Newsguard, a global service that rates news sources for their journalistic standards.