The firecrackers on Diwali this year were deliberately set off by the BJP, claimed Environment Minister Gopal Rai Friday. "The BJP has been connecting the bursting of firecrackers to religion and has been saying that firecrackers have nothing to do with pollution… A large section of the population of Delhi did not burst firecrackers, because RWAs, market associations and teachers made people aware about this…," he told The Indian Express.
In Delhi, nobody had licences to store firecrackers, which means they were brought from neighbouring states, he added.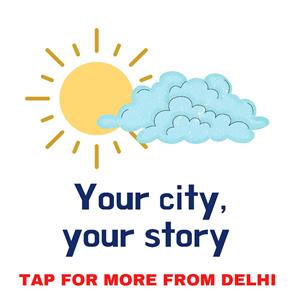 "Ever since we announced the ban on crackers, the opposition had been underestimating the effect that crackers have on pollution. The leaders of BJP have constantly given the rhetoric that this is a matter of religion, of a festival, even when all scientists say that crackers cause pollution. The quality of the air we had two days ago is no longer there today," according to a press release from Rai's office.
On the question of enforcement of the cracker ban and violations of it on Thursday, Rai said that a meeting was held with the police and a report has been sought. "Only once the report has been received can we look at what the police have done to enforce the ban and what was missing," he said.
"We have launched a drive to intensify water sprinkling in different areas. A total of 20 mobile anti-smog guns are being deployed, which was launched today," Rai said on efforts to mitigate local sources of pollution like dust, vehicular emissions and biomass burning.
"The other factors are stubble burning and firecrackers, and the wind direction has changed to bring smoke in from outside. To control internal factors, we are attempting to intensify these drives," Rai said.
The anti-smog guns will be installed by the Public Works Department in areas where higher pollution levels have been reported.
"The government has been appealing to the people, and the Opposition that they must not encourage people to burst crackers just out of political intent or to defame the government," Rai told reporters on Friday.
Responding to Rai's statement, Delhi BJP spokesperson Praveen Shankar Kapoor said that the "Delhi government has totally failed to control air and water pollution in Delhi and to evade responsibility, Minister Gopal Rai has tried to blame Diwali crackers for air pollution."
Rai's "thought process has been influenced by Muslim monarch Aurangzeb", and he has been running a "mala fide campaign against Hindu festivities," Kapoor said in the statement.
The Indian Express website has been rated GREEN for its credibility and trustworthiness by Newsguard, a global service that rates news sources for their journalistic standards.