Days after six men, including two allegedly trained by Pakistan's Inter-Services Intelligence (ISI), were arrested in connection with a terror plot, the Maharashtra Anti-Terrorism Squad, Delhi Police and intelligence officials conducted a joint operation to arrest an alleged associate of Chhota Shakeel, Dawood Ibrahim's right-hand man.
The accused, Zakir Hussain Shaikh, was arrested by the ATS from Jogeshwari in Mumbai, with officials claiming that he was coordinating with Chhota Shakeel and he was in touch with one of the six arrested accused, Dharavi resident Jaan Mohammed alias Sameer Kaliya (47).
Officials also said Shaikh's younger brother, who is currently in Pakistan and closely working with Chhota Shakeel, had in 2001 planned to target senior BJP leader LK Advani but fled to the neighbouring country when the plan was foiled.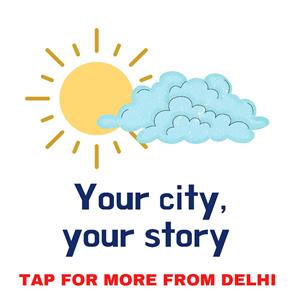 Police allege that Shaikh, booked under the UAPA, was informed by his younger brother that the ISI was working with D-Company to execute attacks in India. "He was also told by his brother that the ISI would provide them arms and ammunition through their contacts," claimed a senior officer.
Shaikh was produced before a Mumbai Sessions court on Saturday and remanded in ATS custody for two days. He is also suspected to have been in touch with a Pakistani national who used a fictitious name, Anthony, while communicating with him, officials claimed. For the past few days, the ATS had been keeping a watch on Shaikh's activities, after his name cropped up in Jaan's interrogation by the Special Cell, officials said. This information was shared with a Maharashtra ATS team by the Special Cell and days later Shaikh was picked up.
The ATS officials claim Jaan gave Shaikh Rs 20,000. Officials claim Shaikh was going to receive explosives from another person, though it is not clear exactly where or when the attacks were planned. Shaikh has been booked under UAPA Section 18 (punishment for conspiracy), with police sources saying he was also arrested a decade ago in a criminal case by the Crime Branch.
Earlier this week, the Special Cell had arrested Jaan Mohammed (47); Osama alias Sami (22), a resident of Jamia Nagar; Moolchand alias Saaju (47), a resident of Rae Bareli; Zeeshan Qamar (28), a resident of Allahabad; Mohd Abu Bakar (23), a resident of Bahraich; and Mohd Amir Javed (31), a resident of Lucknow.
Two of the accused, Osama and Zeeshan, allegedly got training this year in Pakistan and were getting instructions from the ISI, the Special Cell has said. They were asked to conduct recce of suitable locations in Delhi and UP for planning attacks, it is alleged.
Meanwhile, Humaidur-Ur-Rehman, the uncle of Osama, surrendered Friday evening and the Special Cell's New Delhi Range team took him to Delhi from Allahabad on transit remand.
"During questioning, Osama had claimed he had gone to Muscat from Lucknow, and that his uncle was in touch with the ISI and coordinating with them," said a senior officer, adding that the claims are being looked into.
Osama had said his uncle had paid around Rs 5 lakh for his travel and other expenses.
The Indian Express website has been rated GREEN for its credibility and trustworthiness by Newsguard, a global service that rates news sources for their journalistic standards.