Written by
Sukrita Baruah
| New Delhi |
Updated: August 28, 2021 10:21:38 am
One set of schools which are concerned about the announcement of schools re-opening are doubling up as Covid vaccination centres. Earlier this month, students of classes X to XII were permitted to visit schools for limited activities alongside vaccination – which these schools said was already a struggle.
There are currently 915 Delhi government-run vaccination centres, of which many are running from government schools.
For example, in a girls' school in East Delhi with five vaccination sites, teachers have been concerned about the safety of their students.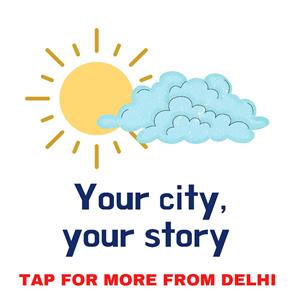 "There are 200 vaccines for each site, so we have 750-800 people getting vaccinated in the school every day. And there are other people at the school as well such as civil defence volunteers and guards. We don't feel comfortable about exposing our girl students to all these strangers and don't think it's safe. Almost half the classrooms are being used for these activities, many teachers are also being deputed for this. Till now, we have only been calling class XII science students for practicals from 7.30 to 8.45 am before vaccination activities for the day begin at 9. I don't know if it's possible to get any more students in the school unless it stops functioning as a vaccination centre," said a teacher at the school.
A senior education department official said that the SOP on re-opening which will be issued soon will try to coordinate timings of these different activities such that when students enter and exit schools, they will not be running into those in the school for other activities. "In about a fortnight, we will have to take a rational view of which vaccination centres will be required so that maybe some can be closed," said the official.
The recommended SOP framed by the expert committee has not recommended the discontinuation of the centres. It simply recommends that the part of the school used for these activities be separated from the part which will be used for academic activities.
"In this regard, directions should be issued to District Administration to cordon off the area demarcated for the Vaccination or Ration Distribution Centre, make separate Entry/Exit for this purpose and deploy sufficient number of Civil Defence Volunteers to avoid mingling of students with the persons coming to Vaccination or Ration Distribution Centers," it states.
The head of another school in Northwest Delhi with three vaccination sites operating in it said they are currently able to manage the situation as few students are coming but will not be able to accommodate any further re-opening.
"Very few children are coming now, around 100 from classes X and XII, to meet their teachers to clear any doubts. We are alternating between class X and XII each day and have designated different gates as separate entries for children and the general public. A lot of space in the campus gets used for vaccination work—the vaccination rooms, observation rooms, waiting area, space for the civil defence volunteers. For any more children to come, the vaccination centres will have to be removed from the schools," said the head of school.
The Indian Express website has been rated GREEN for its credibility and trustworthiness by Newsguard, a global service that rates news sources for their journalistic standards.