A 'red light on, gaadi off' campaign, launched last year to encourage people to turn off their engines at signals, will begin on October 18, Chief Minister Arvind Kejriwal said Tuesday. He also asked people to avoid using their vehicles at least once a week and use either public transport or try carpooling. "Experts have said this will help to reduce pollution levels and save fuel," he said.
With the monsoon receding, pollution has started to increase in the capital. Kejriwal attributed this to stubble burning in neighbouring states. "Delhi's own pollution is in the safe limit all year. But at this time of the year, pollution increases. The governments of neighbouring states have not helped their farmers, who are forced to burn stubble. NASA satellite data shows stubble burning has begun and pollution in Delhi has increased," he said.
According to System of Air Quality and Weather Forecasting and Research (SAFAR), however, at present there is no impact of stubble burning on Delhi's air quality. Explaining Delhi's 'moderate' AQI, the SAFAR forecast for Delhi said PM10 is the main pollutant, and under very dry conditions, local dust gets resuspended leading to high PM10.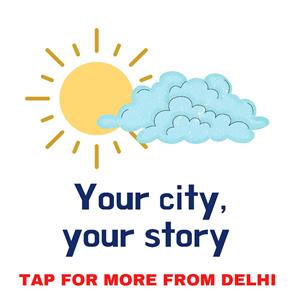 This condition is leading to 'moderate' AQI in Delhi, and this will remain for the next three days, the forecast said.
The city's AQI dipped over the past 10 days, moving from the satisfactory level to the moderate level. The AQI on Tuesday was 179, veering close to the poor category.
Gufran Beig, scientist, founder and project director of SAFAR, said once the monsoon withdraws, low wind and colder temperature conditions begin, which will not allow pollutants to disperse. Withdrawal, however, was delayed this year.
Explained
Delhi govt, SAFAR at odds
The Delhi government and the forecast by SAFAR, which comes under the Ministry of Earth Sciences, were at odds with each other last year as well, with the former attributing the entire increase in pollution in October and November to paddy stubble burning, but SAFAR pointing out that Delhi's air continues to be bad even on days when the contribution of farm fires was under 10%. Scientists have been using a Chemistry Transport Forecast Model, which uses data points such as number of farm fires in the region, wind direction, temperature, mixing height and wind speed to determine the percentage of PM2.5 carried to the city because of farm fires.
Wind speed and its direction need to be towards Delhi from stubble burning sites for a deterioration in air quality and this has not happened yet, he said. When stubble burning impacts air quality, PM2.5 levels will be significantly higher, Beig said.
Kejriwal, meanwhile, said neighbouring states have not cooperated in stopping paddy stubble burning: "We reached out to neighbouring states to use the bio-decomposer solution multiple times but they haven't adopted it. We don't know if they will help in the fight against pollution. We need to try and reduce our own pollution further to prevent pollution from outside from affecting our health."
He said people will have to become the "government's eyes and ears" and report instances of pollution, whether of garbage burning or industrial pollution, on the Green Delhi mobile app.
A report of the Petroleum Conservation Research Association states that turning off vehicle engines at red lights can help reduce pollution by 13% to 20%, Kejriwal said.
The government has recently launched a 10-point winter action plan to deal with pollution in the winter season. It includes measures to mitigate dust pollution and prevent stubble burning.
The Central Pollution Control Board (CPCB), meanwhile, held its first meeting of the sub-committee for implementation of the Graded Response Action Plan (GRAP) in NCR on Tuesday via video conferencing.
In the meeting attended by representatives of CPCB, state pollution control boards of Haryana, Delhi, Uttar Pradesh, Rajasthan, IMD and commission for air quality management in NCR, it was agreed that in addition to actions under 'poor' to 'moderate' category, some of the actions under 'very poor' category should commence from October 15, though AQI is expected to remain in 'satisfactory' to 'moderate category'.
The Indian Express website has been rated GREEN for its credibility and trustworthiness by Newsguard, a global service that rates news sources for their journalistic standards.