Written by
Alok Singh
| New Delhi |
Published: May 25, 2018 4:21:43 am
Days after a woman was molested outside the New Delhi railway station and claimed not to have received any aid when she dragged the accused to the nearest police post, Delhi Police has issued orders to all railway police stations to ensure duty officers (DOs) keep track of whether the investigating officer (IO) has attended to a distress call.
On May 11, the woman was allegedly molested by an inebriated rickshaw-puller outside New Delhi railway station. After she did not receive help at the police post for 45 minutes, she called the helpline number and was told that someone would be sent. But no one came, she claimed.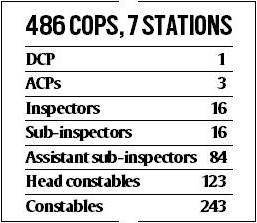 In the wake of the incident, the DO and IO posted at the railway station were suspended. The directions were issued to all seven railway police stations by the office of JCP (transport) Atul Katiyar on Wednesday. As per the directions, every DO at a police station has to crosscheck with the caller if an IO has reached the spot or not.
If the IO is stuck elsewhere, the DO must depute another officer. The directive further states that the IO is supposed to inform the SHO or a senior officer if he/she is busy, in which case the SHO will attend the call. It also stated that the DO will be held responsible in case of any laxity. When contacted, JCP Katiyar said a duty officer is responsible for assigning tasks. "The SHOs have also been asked to keep track of calls received at the police station," he said.
There are 486 policemen posted across the seven stations. According to police, a DO could be a personnel from the rank of head constable to sub-inspector. The SHO usually assigns the post to someone who has been at the police station for a few years and knows the area. The DO has to note down details of every call received in a register, and his duty changes every six- eight hours. The IO could be an officer from the rank of head constable and above.
📣 The Indian Express is now on Telegram. Click here to join our channel (@indianexpress) and stay updated with the latest headlines
For all the latest Delhi News, download Indian Express App.