Delhi could soon face a power shortage with the coal crisis across the country affecting supply at power plants that supply electricity to the capital as well, Chief Minister Arvind Kejriwal said Saturday.
The CM has written to Prime Minister Narendra Modi seeking intervention to make adequate arrangements for coal at power plants and gas to generation plants.
"Delhi could face a power crisis. I am personally keeping a close watch over the situation. We are trying our best to avoid it. In the meanwhile, I wrote a letter to honourable PM seeking his personal intervention," Kejriwal tweeted.
Later in the day, Delhi Power Minister Satyendar Jain said that if the situation does not improve, Delhi could face a blackout after two days. He also said that the current situation is similar to the shortage of oxygen during the second Covid wave.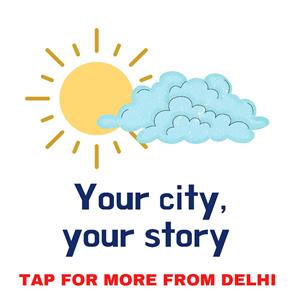 "I wonder if this crisis is manmade because neither coal power plants nor the ones that run on gas are getting supply. Yesterday, the gas supply of the Bawana power plant was stopped by the Centre. It was resumed after representations were made," he alleged.
Jain called a high-level meeting with officials of the power department and energy companies on Saturday.
A bulk of Delhi's power allocation is met by the NTPC plant in Dadri and thermal power plant in Jhajjar. There are no thermal power plants in Delhi anymore as three have been shut over the past 12 years.
In his letter to Modi, the Delhi CM noted that the city was facing coal shortage since August. "I draw your attention to the prevailing coal shortage situation that is continuing since August/September for the third month in a row, which has affected power generation from major central generating plants supplying power to Delhi," he wrote.
Asking that adequate coal be supplied from other plants to Dadri and Jhajjar power plants, and APM gas be supplied to Bawana, Pragati -I and GTPS plants, Kejriwal wrote that this was necessary to maintain uninterrupted power in Delhi which caters to installations of national and strategic importance, alongside cold chains for vaccines.
Jain said since the power demand is much lower than the peak demand seen in June and July, thermal power plants are not functioning at full capacity and, as a result, Delhi was getting only about half of the power it has been allocated from these plants.
"All power plants that supply electricity to Delhi are supposed to keep a 30-day reserve stock. But at present, they have only 1 day's stock left. The demand for electricity in the country is not at peak yet the power plants are not able to produce the required amount of electricity. They're all functioning on minimum levels. Even the hydroelectric power plants are not running at full capacity. If they are run at full capacity at least in peak hours, it will be a huge relief," Jain said.
Kejriwal also requested the PM to cap the rate of power sold on the exchange (available at Rs 20 per unit at present) so that there is no profiteering.
Jain said the government was trying to buy power on the spot but it was an expensive proposition since there is a bidding process involved and base rates are high. "We are trying to meet demand, and even buying electricity from the market on the spot at high prices. There is a bidding process involved and we find out only in the evening whether we will get it or not. This is costly and one unit is for Rs 20," he said.
The Indian Express website has been rated GREEN for its credibility and trustworthiness by Newsguard, a global service that rates news sources for their journalistic standards.