Delhi Police have reached out to the Forensic Science Laboratory (FSL) in Gujarat's Gandhinagar to unlock the Apple ID of an iPhone 12 Pro seized from Rohini jail inmate Sukesh Chandrasekar to get more details of the extortion racket he allegedly ran from prison. The FSL is likely to coordinate with a firm in Singapore for the same.
The Economic Offences Wing (EOW) also arrested Malayalam actor Leena Maria Paul in connection with the alleged racket. "We have arrested Leena under MCOCA. Further probe is on," a senior officer said. Police claimed Paul, who acted in the film Madras Cafe, is Sukesh's girlfriend.
Investigation has also revealed that he made frequent calls to three Bollywood actresses from inside Rohini jail using an international SIM card, The Indian Express has learnt.
Sukesh was initially booked last month for allegedly extorting Rs 200 crore from former Fortis Healthcare promoter Shivinder Singh's wife Aditi Singh. In the FIR, Aditi alleged she was cheated of over Rs 200 crore by a man posing as the "law secretary", "home secretary" who claimed during one call that a Union Minister was listening in after promising to help with her husband's case.
Police confirmed Sukesh was posing as the law and home secretary. A fresh FIR of cheating, extortion, and criminal conspiracy was also registered against him by the EOW last week for allegedly duping the wife of former promoter of Ranbaxy and Shivender's brother, Malvinder Mohan Singh, of Rs 4 crore. He has now been booked under the Maharashtra Control of Organised Crime Act.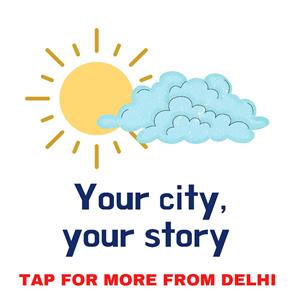 Sources said Sukesh told police that he got the iPhone from his jail contacts and the phone's settings were done by a vendor in Chennai. "He claims he has no knowledge of his Apple and iCloud IDs. The investigation team, after approaching all agencies, has now approached FSL Gandhinagar, which is coordinating with a Singapore-based firm. Police have identified all gang members, including some of Sukesh's hawala operators. Raids are on to nab them," police sources said.
The Indian Express had first reported on August 25 that the team was collecting details of his three earlier cases of fraud and
impersonation and were planning to book him under the MCOCA.
Additional CP (EOW) R K Singh had said: "Aditi Singh had lodged an FIR with the Special Cell and the case was transferred to the EOW. We found that Sukesh was running an extortion racket using phones from inside the jail. We had arrested Sukesh from Rohini jail; his two associates Pradeep Ramdanee and Deepak Ramnani; two jail officials, deputy superintendent Subhash Batra and assistant jail superintendent Dharam Singh Meena; and three men, Komal Poddar, who is a manager at RBL in Connaught Place, and his two associates Avinash Kumar and Jitender Narula."
Sources said the EOW's special investigation team found that Sukesh was using two phones. "He was using a prepaid international SIM card in his iPhone and a local SIM in his old Nokia handset. He had been using these SIM cards for the last one year. The local SIM was procured on a fake ID of a resident of Northeast Delhi, but the address was found to be fake. Sukesh was making spoof calls using several paid apps and some jail officials allegedly recharged his SIM cards every week," police sources said.
During questioning, Sukesh also disclosed his financial transactions with jail officials and claimed he was giving them Rs 65 lakh every fortnight. "He said he had struck a deal with a jail official when he was arrested by the Crime Branch in connection with the Election Commission bribery case and moved last year to Rohini jail. A jail official collected the money from his associate after a fortnight," police sources added.
Aditi Singh claimed in her FIR that she, on behalf of her husband, had tried to reach out to various government officers to let her husband serve the country at the time of an unprecedented healthcare crisis. The SIT was trying to ascertain how Sukesh got to know of her letters to the government and found that he was in Tihar jail where Shivinder and his brother were lodged. "He got the details after striking up a conversation with Shivinder and also took Aditi's number from him," police sources said.
The Indian Express website has been rated GREEN for its credibility and trustworthiness by Newsguard, a global service that rates news sources for their journalistic standards.