Ahead of Diwali, the Delhi government has imposed a complete ban on the storage, sale and use of all types of firecrackers with immediate effect.
Chief Minister Arvind Kejriwal said the decision was taken after considering pollution levels in Delhi during the festival over the last three years.
The Chief Minister has also appealed to traders to avoid stocking up on firecrackers. Environment Minister Gopal Rai said the National Green Tribunal had called for a complete ban on the use of firecrackers during the pandemic wherever the air quality levels fall in the 'poor' category.
Kejriwal tweeted that the ban was imposed late last year, leading to losses for traders.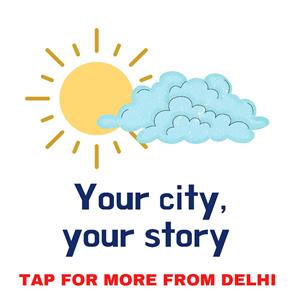 Last year, the government had imposed a blanket ban on firecrackers, including those that were considered 'green,' between November 7 and 30, when the air quality began to worsen.
The NGT had also banned firecrackers last year from November 9 to 30 in the National Capital Region and in all places where the average air quality in November had dropped below the 'poor' category.
Though the announcement comes earlier than it did last year, the blanket ban has still irked some shop owners. Amit Jain, who owns a firecracker shop near Jama Masjid, said he doesn't know what to do with pending stock. Jain owns a permanent firecracker shop, unlike a few traders who apply for temporary licenses before Diwali. He had stock from last year spread out in front of his shop on Wednesday evening.
"We had not placed any new orders this year since the 'green' crackers from last year were piled up. I'm hoping to pack it up and see if sale somewhere outside Delhi is possible," he said. The firecrackers come from Sivakasi.
Jain had also hired 15 people to handle the stock for the Diwali season. They will now be asked to return to their hometowns, he said.
Ajay Mehandiratta, who sets up a temporary firecracker shop at Sadar Bazar every year around 15 days before Diwali, said he had already placed orders from Sivakasi.
"The Delhi Police issues temporary licenses for firecracker sale, and a notification was in the newspapers last Friday saying that application for licenses would be accepted till September 16. We had applied for a temporary license too," he said. Orders for stock are usually placed around two months before Diwali, he said.
A shopkeeper in a permanent firecracker shop in Paharganj, who asked not to be identified, said the shelves were still lined with stock from last year. The boxes are stamped with a sign that indicates they are 'green' — firecrackers developed by the Council for Scientific and Industrial Research, which are supposed to generate less particulate matter compared to regular ones.
The Indian Express website has been rated GREEN for its credibility and trustworthiness by Newsguard, a global service that rates news sources for their journalistic standards.