Continuing the upward trend, the capital reported 17,335 new Covid-19 cases on Friday and a positivity rate of 17.73%. This takes the total number of cases since the pandemic began to over 1.5 million.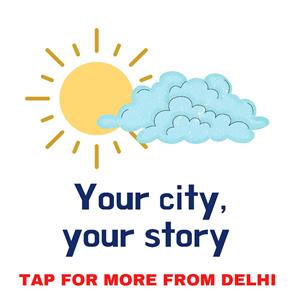 Despite the spike, Health Minister Satyendar Jain said the government will not increase any restrictions at present. While the city will be under weekend curfew till Monday morning, the minister clarified that "construction sites have not been closed" during these two days.
As per the daily health bulletin, nine deaths were reported — the highest in a day in over six months since June 27 when as many deaths had been recorded. So far, 29 deaths have been reported in the first 7 days of the month.
The number of deaths due to the infection started increasing slightly in the last two weeks of December: Nine deaths were reported in the entire month, of which seven were during the second half. Delhi reported only 5 deaths due to the infection in the entire month of September, 4 in October, and 7 in November.
In an online briefing, Jain said: "Restrictions that are currently there will remain. The graded alert system was created keeping in mind the delta variant. But the current wave is different. Yesterday, we saw over 15,000 cases; if it were the delta wave, we would be seeing about 3,000-4,000 people getting admitted in the hospitals today itself. At the moment, we are not seeing even 10% of the number."
He also said shops must open in an odd-even manner till cases go down: "There were reports of markets being crowded. There is a need for this measure for some time. It is better to have more restrictions than repent later."
According to a government official, the DDMA will hold a meeting on Monday to review the Covid situation and discuss  implementation of Level 4 of the Graded Response Action Plan.
As per GRAP, if the positivity rate is more than 5% for two consecutive days, the red alert would come into force. This would entail a complete lockdown in Delhi including closure of markets, malls, metro, and restaurants. Essential activities will be exempted.
The Indian Express website has been rated GREEN for its credibility and trustworthiness by Newsguard, a global service that rates news sources for their journalistic standards.