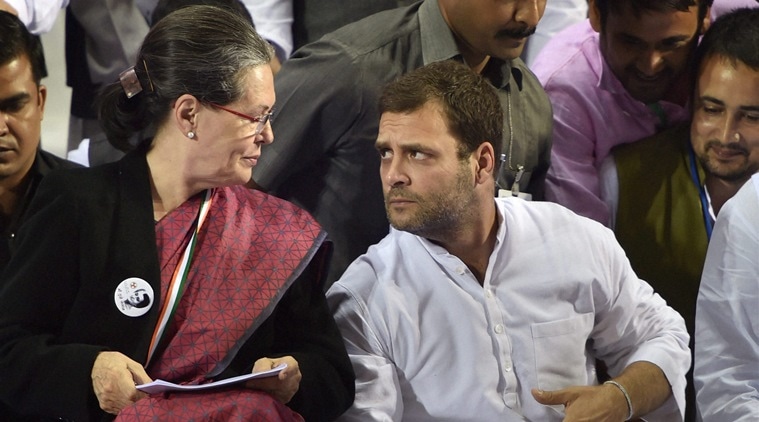 AMID THE political controversy over the National Herald case, Congress president Sonia Gandhi will celebrate her 69th birthday on Wednesday. Congress leaders, one gets to hear, will use the occasion to line up at their embattled chief's 10, Janpath residence in a show of support. Sources said AICC office-bearers have been given a one-hour slot from 9.30 am before she leaves for Parliament. Trinamool Congress chief Mamata Banerjee, who is in Delhi, will visit Sonia to wish her. The Congress chief did not celebrate her birthday last year in view of terrorist and Maoist attacks in J&K and Chhattisgarh.
On The Plate
BABA RAMDEV'S Patanjali may be facing criticism over its newly-launched noodles, but the biscuits produced by Patanjali group have found their way into Parliament House complex. Patanjali biscuits are now being routinely served with tea or coffee in the complex.
Market Cheer
THOSE TRYING to make some money through non-conventional routes for the Railways found reason to cheer on Tuesday. The Indian Railway Finance Corporation bonds in the open market sold like hot cakes raising Rs 10,800 crore, over 100 per cent more than what was originally estimated, giving Railway Minister Suresh Prabhu a reason to smile at the end of a day that was otherwise marred by two fatal accidents, which saw the death of 15 people, including a train driver.
Security Concerns
After the Home Ministry's warning about the IS planning an aerial attack in New Delhi, several events, which were to be attended by Prime Minister Narendra Modi, may have to carry on without his attendance. The prize distribution ceremony of Kala Utsav, a cultural programme being organised by the HRD Ministry, is one such event. Modi was expected to felicitate students at the Siri Fort auditorium on December 11. But in wake of security concerns, he might have to skip the event.
For all the latest Delhi News, download Indian Express App