Slamming the Arvind Kejriwal government over its decision to reopen schools in Delhi despite assuring the Supreme Court that these would remain closed due to the rise in air pollution, the bench of Chief Justice of India
N V Ramana Thursday warned "we will appoint someone to administer your government".
Conveying its strong displeasure over the inability of the Centre and states in the National Capital Region to check pollution levels in the Capital, the bench, also comprising Justices D Y Chandrachud and Surya Kant, gave them 24 hours to come up with a concrete action plan, failing which it would be "forced" to intervene.
Within hours, Delhi Environment Minister Gopal Rai said physical classes in schools of the city will be suspended from Friday till further orders.
CJI Ramana told Senior Advocate Abhishek Manu Singhvi who appeared for the Delhi government: "We take your statement in court as true and believe that you will implement (them) in letter and spirit. We are looking at this aggressively and one thing you said is we have closed schools, but it is not so… See today's Indian Express… Last one week, schools are open… Elders have to work from home and children have to go to school?"
As Singhvi tried to explain, the CJI said: "If you want an order, we will give you an order… We will appoint someone to administer your government."
Singhvi said schools had been reopened only on November 26 after experts pointed out "great learning loss" for students. He said only those who wanted to send their wards for physical classes needed to do so. He said schools would be closed if the court so desired.
But the bench said it was for the government to decide. "Don't use our shoulders to fire. You are saying whoever wants to come can come, and if you want to stay at home, then stay. If you give option, everyone will come. Who wants to stay at home?" the CJI said. "You have to take a call on what you want to do. Don't tell us we have to take a call… We are not Opposition leaders, we are concerned about implementation of our orders," he said.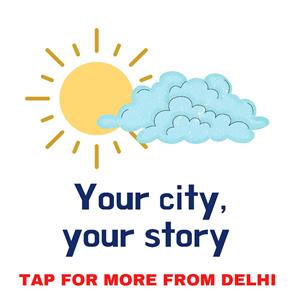 "Only assurances, nothing is being implemented," remarked Justice Surya Kant who referred to civil defence volunteers being made to stand in the middle of roads in Delhi with messages to save the environment. "Who will take care of their health? Except popularity slogan, what else is it?" he asked.
Directing the Centre and NCR states to come up with a concrete action plan, the CJI told Solicitor General Tushar Mehta: "We will take it up tomorrow morning… Please respond by then… We expect serious action. If you can't do it tomorrow, we are going to do it. We are giving you 24 hours."
The Indian Express website has been rated GREEN for its credibility and trustworthiness by Newsguard, a global service that rates news sources for their journalistic standards.