A seven-year-old boy kidnapped by a man who demanded Rs 1.1 crore from his family has been rescued by Delhi Police, with investigators saying they arrested the accused within three hours.
Around 5.40 pm Tuesday, police received a call from a woman saying her boy had been kidnapped by their domestic help, Monu (22), and that he was threatening her and demanding Rs 1.1 crore to release the child.
Police tracked the accused to Gokulpuri and found the boy with him. He told the police he worked as a decorator in Mumbai and kidnapped the child since he wanted to buy an apartment in Mumbai and needed his old job back.
The complainants own a water treatment plant. The boy's mother told the police that they hired Monu last month but he left after a week. Since their boy had grown attached to Monu, they called him back and gave him a raise, she told the police. According to the police, this gave him the impression that the family was rich and would pay a ransom. The police said that the boy was out playing with Monu on Tuesday, and the family got worried when they didn't return.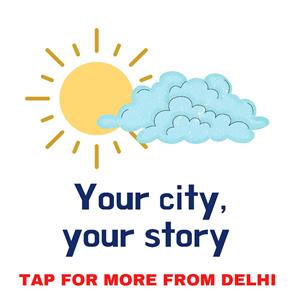 R Sathiyasundaram, DCP (Shahdara), said, "We deployed multiple teams from Gandhi Nagar police station to trace the child and look at CCTVs from the area. The complainant neither knew where Monu lived nor did he get the verification done by local staff. We mounted technical surveillance on the phone and mapped CCTVs. Our teams conducted several raids at different railway stations, Metro stations, bus stands, etc. During this time, Monu was calling the family and demanding money."
The police said Monu called the boy's family eight times in less than two hours. The family tried to negotiate the amount but he started threatening them.
"We found that the man and the child could be near Gokulpuri Metro station. We assisted the family, who were in touch with Monu over the phone. Another team traced the two outside the Metro station and arrested him. The child was rescued," said DCP.
The police said Monu hails from Hajoorpur in UP and shifted to Delhi two to three years ago. "He first took the boy in a rickshaw to the Metro station.  The boy did not raise an alarm as he liked Monu," said a police officer.
The Indian Express website has been rated GREEN for its credibility and trustworthiness by Newsguard, a global service that rates news sources for their journalistic standards.