Until a year ago, 18-year-old Himanshi dreamed of becoming a physics teacher, but her family's financial situation has pushed her in a different direction: computer science engineering.
"It was something I was very interested in. But when I began doing my research, I found that it was a long road to get there. I would have to do a BSc and an MSc, as well as a BEd. That's not something I can afford. My priority was to complete studying quickly and get a well-paying job to support my family. Then, I found that a four-year engineering degree would suit me best. I had also heard that IITs are very prestigious places to study," she said.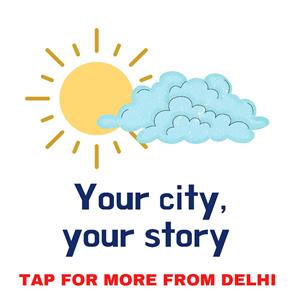 With a JEE Main Rank of 4,329 and JEE Advanced Rank of 5,525 in the OBC category, based on last year's cut-off, she now hopes to get admitted into the course at Delhi Technological University (DTU). Her rank could also get her into other programmes at IIT-Delhi.
A resident of Northwest Delhi's Narela, 18-year-old Himanshi completed class XII from a Delhi government school last year and began looking up entrance exams she could prepare for. She completed school at a particularly difficult time for her family — during the lockdown in 2020, when she had to join the line outside her school sometimes to receive meals distributed by the government.
Both her parents are daily-wage construction workers. With her father earning Rs 400 a day and her mother Rs 300, private coaching was never an option. But an uncle from her village in Uttar Pradesh's Mahoba district told her about a free residential coaching programme offered by NGO Centre for Social Responsibility and Leadership (CSRL).
"I had been studying by myself through YouTube, but I knew it was not enough. I filled the forms and got into the programme. When I entered the programme, I didn't know anything about the branches of engineering," she said.
It was her friend who got her curious about computers and interested in coding.
"I had no idea about Computer Science since I didn't even have it as a subject in classes XI and XII. But I made a friend named Divye there who is very interested in coding. He would talk about it all day, and he showed me how to make computer programs. I also developed an interest and decided that this is what I want to do," Himanshi said.
Himanshi hopes to find a paid internship during her course.
"If I can get a paid internship during my period of study, I can start supporting my family and pay for my studies. My hope is that money can stop being a problem for my family… There was no one to tell me about opportunities, and I had to struggle a lot to find my way. But now I can help my sisters. I am now going to help the elder one apply to study in a Jawahar Navodaya Vidyalaya," she added.
The Indian Express website has been rated GREEN for its credibility and trustworthiness by Newsguard, a global service that rates news sources for their journalistic standards.