The Congress Wednesday questioned the appointment of former CBI special director Rakesh Asthana as Delhi Police Commissioner four days before his retirement, saying it was against of a Supreme Court judgment that said no officer who has less than six months to retire should be appointed police chief.
"Rakesh Asthana's candidature for the post of CBI Director was rejected due to his retirement date, but that law has not been applied by Prime Minister Narendra Modi while appointing him as Police Commissioner of Delhi. What has forced the government to appoint Asthana four days before his retirement? What do they fear? What does Asthana have against Modi and Home Minister Amit Shah?" Congress spokesperson Pawan Khera asked at a press conference.
Pointing out that Asthana's appointment came after his name figured in the Pegasus snooping list, the Congress asked "is there some quid pro quo". Calling Asthana the "blue-eyed boy" of PM Modi, the Congress said his appointment also raises questions of inter-cadre appointment.
"The civil services in India has cadres that are state and region specific. Likewise, vacancies in Delhi are filled from the AGMUT cadre. The fact that Asthana, a Gujarat-cadre officer, had to be brought in, warrants a critical question. Could the government not find any efficient officer within the AGMUT cadre?… Is this government suggesting that the senior officers in the AGMUT cadre are incapable of discharging the duties of the Commissioner of Police?" he asked.
Citing the Supreme Court ruling in the Prakash Singh case, he said the court had clearly stated that "recommendation for appointment to the post of Director General of Police by the Union Public Service Commission and preparation of panel should be purely on the basis of merit from officers who have a minimum residual tenure of six months… officers who have at least six months of service prior to retirement."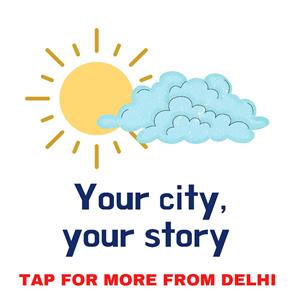 Khera said that Asthana as also then NIA chief Y C Modi were knocked out of contention for the CBI chief's post in May when Chief Justice of India N V Ramana, who is a member of the Prime Minister headed high level panel for appointment of the CBI director – cited the Prakash Singh judgment at the meeting of the committee.
"But yet again this government deemed it fit to arbitrarily proceed with the appointment of Asthana as Delhi Police Commissioner," Khera said.
The Indian Express website has been rated GREEN for its credibility and trustworthiness by Newsguard, a global service that rates news sources for their journalistic standards.