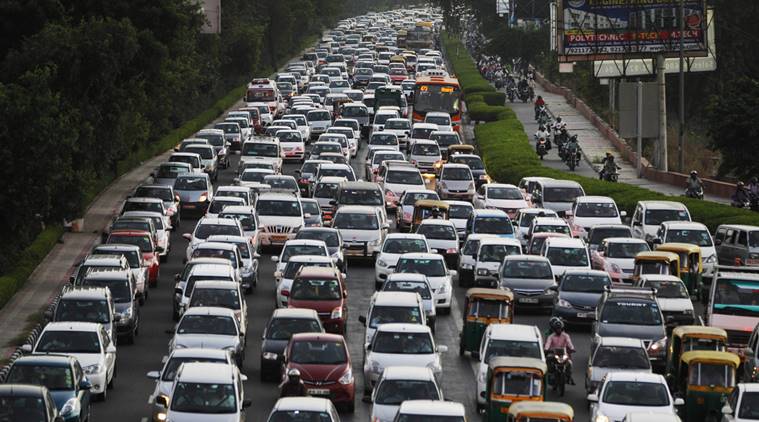 Giving more responsibilities to civic bodies, introducing an efficient public transport system and implementing safer ways of burning waste — these were some of the suggestions put forward by current and former mayors from across India to fight air pollution. The mayors made their suggestions at the All India Council held recently in Delhi, considered the most polluted city in the world.
With the capital days away from the second phase of odd-even, former Nagpur mayor Anil M Sole said the Delhi government's pollution-control plan was an "effort in the right direction".
[related-post]
Sole, a member of Maharashtra's Legislative Council, said, "Pollution from vehicles is not the only issue that plagues cities, there are several others. To deal comprehensively with issues like burning of waste and water pollution, there has to be a system that does not stifle the functioning of municipal corporations. Civic bodies are often held accountable and blamed for things that the state government is responsible for. If corporations are to be held accountable, then they need to be given responsibilities in accordance with that."
Pune Mayor Prashant Jagtap underlined the importance of an efficient public transport system in order to control the number of private vehicles on the roads.
"The Pune Metro is long overdue and we require adequate funds so that the city gets a better public transport system. Public transport automatically reduces the number of vehicles on the road and keeps a check on vehicular emissions," he said.
WATCH: Odd-Even Phase II Scheme: Ex-Servicemen March In Unison For Odd-Even Role

Pathankot Mayor Anil Vasudeva spoke of the measures taken by the administration to curb air pollution. "Pathankot is a much smaller city and cannot be compared to Delhi. For our part, we have banned the commercial sale of polythene and that has resulted in safer waste burning. One of the problems we have to tackle is the large number of milk factories in residential areas. To deal with issues like rising pollution levels, it is important to ensure that municipal corporations get adequate funds and they are allowed to function without interference."
📣 The Indian Express is now on Telegram. Click here to join our channel (@indianexpress) and stay updated with the latest headlines
For all the latest Delhi News, download Indian Express App.
The Indian Express website has been rated GREEN for its credibility and trustworthiness by Newsguard, a global service that rates news sources for their journalistic standards.