Written by
Ashna Butani
| New Delhi |
Updated: October 13, 2021 11:51:19 am
The construction of the much-awaited and delayed underpass leading to the New Friends Colony and the extension of the existing flyover to meet the Delhi-Noida Direct Flyway (DND) have turned the Ashram area into a jumble of diversions, barricades, potholes and bumps. Officials working on the project said that the potholes and bumps will soon be repaired.
The 750-metre long underpass on Mathura Road, along Ashram Chowk, is aimed at easing traffic at the Ashram intersection. Last month, Public Works Department (PWD) Minister Satyendar Jain said that work on the underpass was delayed due to the shifting of power cables and will be completed in two months, taking cognisance of the difficulties.
Near the Ashram underpass, the road has been dug up for work on a stormwater line. While residents say that the project will benefit them eventually, they say it is hard to go about their day due to the digging.
A man who owns a small corner restaurant said that the digging work leads to dust pollution. Long traffic jams have now become common on this busy stretch, with even ambulances getting stuck for long periods as there is no separate lane for them.
However, the new drainage system will benefit them in the long run, they said. Earlier, the shops used to get flooded every monsoon. Once the underpass opens up, the traffic in the area will also be reduced significantly.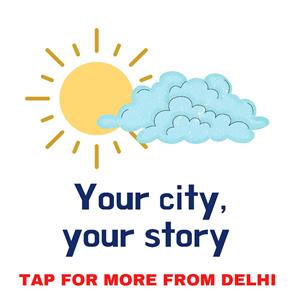 Meanwhile, work on the Ashram flyover extension has quickened too after many deadline extensions. The project was expected to be completed by August 31 after the earlier deadline of June 2021 was extended due to labour shortage resulting from the Covid-19 lockdown. Officials said that despite the pickup in pace, the work may not be completed by the scheduled date, December 31.
Since construction areas are barricaded, the width of the road has been reduced leading to congestion at many points between Ashram and DND. An official said that at some points, new roads were made and some existing roads were widened. Because of heavy rains and traffic load, potholes and bumps were created. At night, they work to fill the bumps but some are still present and new ones keep forming, officials said.
The officials said that piling work was delayed due to permission processes but most of it is completed now. A few trucks with water sprinkler systems are present at the site to reduce dust pollution.
Once completed, the six-lane flyover will connect DND to the existing Ashram flyover and serve as an important link between West, South and East Delhi, and Noida.
The Indian Express website has been rated GREEN for its credibility and trustworthiness by Newsguard, a global service that rates news sources for their journalistic standards.