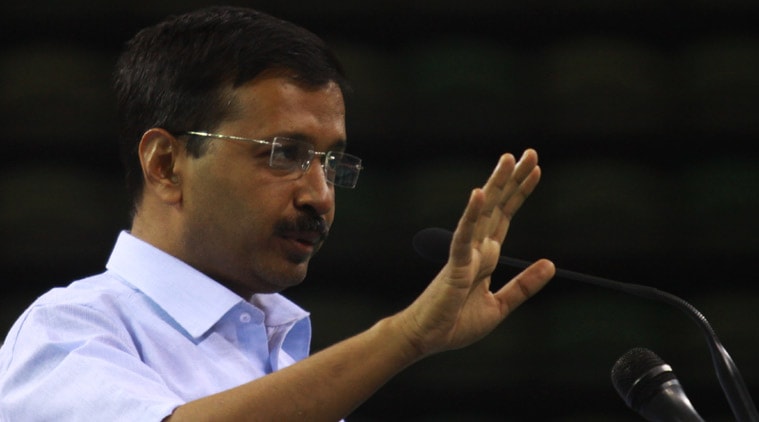 Slamming a recent demolition drive by the Delhi Development Authority (DDA), Chief Minister Arvind Kejriwal, in a letter to Lieutenant Governor Najeeb Jung, has said the move was against "law, Constitution and humanity".
The drive, carried out by the DDA against jhuggis (slum clusters) in Mehrauli area in South Delhi, was illegal and unconstitutional, said Kejriwal.
Kejriwal claimed that on August 26, the DDA had demolished nearly 40 jhuggis without making any arrangement for the rehabilitation of the slum-dwellers. He also claimed that the drive led to the death of an infant.
The CM also reminded the Lt-Governor of the Delhi Special Provision Act 2014, which makes it clear that a demolition drive can be carried out only after the agency concerned had made arrangements for the rehabilitation of those displaced by the drive.
"In 2014, Parliament had enacted the Delhi Special Provision Act 2014, according to which any encroachment structure which came up before January 1, 2006 cannot be demolished. There is also a provision in this law that the demolition can be carried out in case there is encroachment upon roads or if government urgently needs land for its projects. Under the law, demolition can only be done if the concerned agency has made arrangements for rehabilitation," stated Kejriwal in the letter.
In his three-page letter to Jung, who also heads the DDA, Kejriwal claimed that the agency had planned more such demolitions in the future. "I have got to know that in the coming days, you are going to get jhuggis demolished in more areas. I want to request you to stop this demolition," he said.
The rehabilitation of slum-dwellers in the capital has been a major point in the agenda of the AAP government. "Our proposal was that the DDA gives us five years and during this period, the government will provide pucca houses for those living in jhuggis. We also asked the DDA not to bring down any jhuggis in five years. We also assured the development authority that if it needs land, it should inform us six months before," said the CM.
For all the latest Delhi News, download Indian Express App