The Delhi government plans to create capacity to conduct 3 lakh tests a day and take care of 1 lakh persons a day in need of home isolation, with the looming threat of the new omicron variant and rise in Covid cases, Chief Minister Arvind Kejriwal said Thursday after a review meeting.
The government also plans to create up to 37,000 Covid-19 beds across its own, central government, MCD-run, and private hospitals. Of these, over 10,500 will be ICU beds, as per the plans discussed in the review meeting.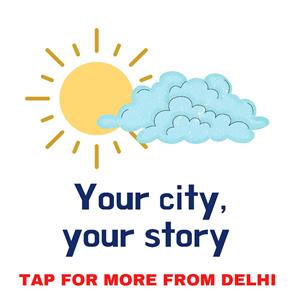 "From what we know about omicron so far, it spreads quickly but it is quite mild. The number of hospitalisations and deaths is less. We are preparing keeping this in mind. The first thing is if it spreads a lot, we need to strengthen our testing infrastructure. We are creating capacity to conduct up to 3 lakh tests a day, if needed. Now, we do around 60,000-70,000 tests a day," Kejriwal said.
Delhi on Thursday reported 118 cases and 61,322 tests were conducted.
He added that to avert an oxygen crisis like the one seen during the second wave, the government has arranged for 15 tankers to transport oxygen that will be delivered in the next three weeks; five tankers each of 5, 10 and 15 MT capacity.
Since the second wave, the government has also created 442 MT of buffer oxygen capacity and added pressure swing adsorption plants that can generate around 132 MT of oxygen. At the height of the second wave, Delhi needed over 700 MT of oxygen but there was a shortage of supply leading to the deaths of at least 32 critical Covid patients.
The government is preparing for up to 1 lakh new cases a day. In comparison, over 28,000 cases were recorded during the second wave which was driven by the fast- spreading delta variant.
Since cases are likely to be mild, Kejriwal said, the government is also strengthening its home isolation infrastructure. "We appeal that people stay home unless they have severe symptoms. We will try to treat you in the comfort of your home. We are strengthening the home isolation module. As soon as you get your Covid positive report, you will get a phone call from us and will be told that the Delhi government will remain in touch. Next day, a medical team will visit your home and give you a kit with medicines, instructions, and oximeter. There will be daily teleconsultation after that. The hiring of agencies will happen in the next couple of days. I have given this direction today," he said.
At present, the government has enough medical teams to visit only 1,100 homes a day. This will be increased to 1 lakh, Kejriwal said. The government has already floated a tender to hire an agency that will remain in contact with all positive cases during the period of home isolation.
As per the plan, the list of all positive cases will be shared with the team by 7 am each morning and the first call will go out the same day by 12 noon. The next day a team of ANM, ASHA, or paramedics will visit the house and provide home isolation kits. The persons will be "discharged" on the 10th day if they were asymptomatic for the previous three days. Any person whose oxygen concentration drops below 94% will be recommended for a hospital transfer and ambulance facility will be available, according to the plan documents available with The Indian Express.
"What we have heard from other countries is that there is a shortage of manpower because there are a huge number of cases. We will have to arrange sufficient manpower. Medicine stock for two months is being created; it will be purchased within the next few days," he said.
The government will maintain a stock of 32 medicines including anti-viral drugs like Remdesivir, immune-modulator Tocilizumab, and corticosteroid dexamethasone used for treating Covid patients.
The government is creating a stock of antifungal medicines, Amphotericin B and Posaconazole, that are used for the treatment of mucormycosis.
The Indian Express website has been rated GREEN for its credibility and trustworthiness by Newsguard, a global service that rates news sources for their journalistic standards.