Even if there are no firecracker emissions, air quality in Delhi is likely to take a turn for the worse on November 4, and any presence of pollutants from firecrackers will lead to further deterioration, according to a forecast for Diwali issued by the System of Air Quality and Weather Forecasting and Research (SAFAR).
Under a "zero firecracker emission scenario", PM2.5 levels in Delhi are predicted to be in the 'upper end of the very poor category' from November 4 to 6. If additional emissions from firecrackers are considered, even 50% of the firecracker related emissions of 2019 could push the AQI to the 'severe' category from November 4 night, the forecast said. It could remain 'severe' on November 5 and could be between 'very poor' and 'severe' on November 6.
The factors that can worsen air quality in Delhi could coincide around Diwali, scientists at SAFAR noted. This includes firecracker emissions, emissions from stubble burning, carried to the city by favourable wind direction and speed, and calm winter conditions and inversion that traps pollutants.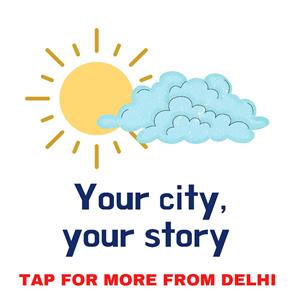 Stubble burning share in PM2.5 levels is expected to be 20% to 40% from November 4 to 6. The impact of stubble burning on Delhi's air is likely to increase from November 4 onwards, since winds are likely to change to northwesterly. The peak could be on November 5, if the fire count hits around 4000, the figure expected when compared with previous years.
Delhi's air quality slipped to the 'very poor' category on Tuesday, the first such 'very poor' air day this season, going by the Central Pollution Control Board bulletins. The air quality index stood at 303 on Tuesday, when the contribution of stubble burning to pollutants was low, since the wind direction, mostly from the southeast of Delhi, was not conducive to transport pollutants from areas where crop residue burning is common. The contribution of farm fires to PM2.5 levels was only 6% on Tuesday, with a fire count of approximately 1,789, the SAFAR forecast said.
The Indian Express website has been rated GREEN for its credibility and trustworthiness by Newsguard, a global service that rates news sources for their journalistic standards.