Air quality in Gurgaon remained 'severe' Saturday, with a reading of 456 on the Central Pollution Control Board's AQI bulletin. On Friday, the AQI had shot up to 472, recording the worst air quality seen during Diwali since 2016 as per CPCB data. On Thursday, Gurgaon's AQI was 395 (very poor).
At the city's four monitoring stations, air quality remained severe on Saturday recording an AQI of 446 at Gwal Pahari, 492 at Sector 51, 466 at Teri Gram and 435 at Vikas Sadan. The prominent pollutant was PM2.5.
S Narayanan, member-secretary, Haryana State Pollution Control Board, said, "The rise in air pollution is primarily due to bursting of crackers on Diwali and yesterday. Though today's report on stubble burning is awaited, there has been only a little increase in farm fires in the last two days (from 228 to 331 cases). A detailed report on violations and challans issued is expected but it appears that the spike in air pollution is because of crackers. Despite a ban, the firecrackers were burst illegally at many places."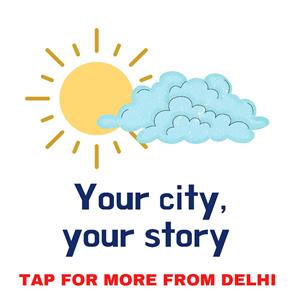 The state government had earlier imposed a ban on the sale and use of firecrackers in 14 districts in NCR areas of the state.
The weather bulletin issued by the air quality early warning system for Delhi-NCR Saturday said air quality is likely to improve on November 6 and 7 owing to strong winds, but will remain in very poor category.
In Noida and Ghaziabad, AQI continued to remain in the 'severe' range two days after Diwali. According to officials, the AQI in both districts is at an average of 430 and may see a dip if pollution is controlled on Saturday night.
Noida recorded an alarming AQI of 470 while it peaked to 419 in Ghaziabad on Diwali. The levels fluctuated between 'very poor' and 'severe' for the next 48 hours.
"We have to monitor the air quality closely on Saturday night. While crackers have contributed majorly to the pollution, lack of winds and calm temperature in the night allows the dust to settle, adding to the spike. From Sunday, the situation will improve considerably. In the afternoon, one of the stations recorded AQI less than 350 which is a sign of major relief," said Utsav Sharma, Asst Engineer, UP Pollution Control Board.
As per CPCB figures, AQI in Indirapuram was 458 while it was 442 at Noida's Sector 62 on Saturday evening. In Noida's Sector 116, AQI peaked at 483 at around 12 pm on Saturday.
"We have directed all stakeholders to observe activities in their respective areas. We are starting to see a dip in the AQI, and we are hopping the trend will continue… Strict enforcement of anti-pollution provisions will be carried out," said Suhas LY, District Magistrate, Gautam Buddh Nagar.
The Indian Express website has been rated GREEN for its credibility and trustworthiness by Newsguard, a global service that rates news sources for their journalistic standards.