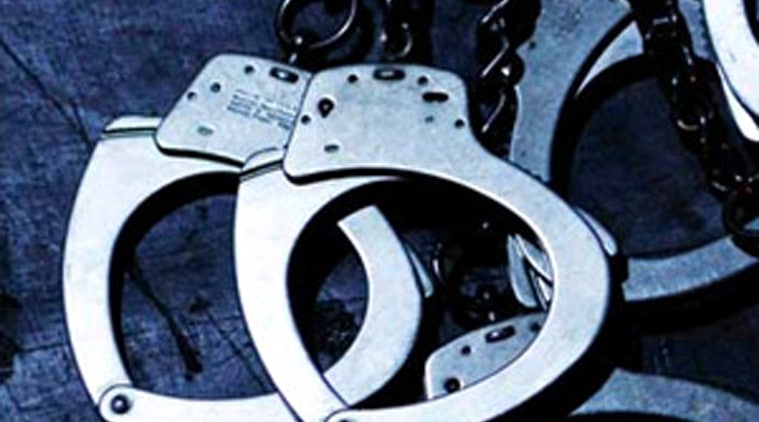 Two men have been arrested for allegedly cheating people on the pretext of providing easy loans on low interest rates and increasing their bank account overdraft limit.
According to police, the accused have been identified as Mohammed Adil (28) and Nitin Gupta (30).
Police said the two used a "magic pen" which they would give to customers to fill up details in documents and cancelled cheques. Later, they would remove the ink and encash it after filling it up as 'self-cheque'.
Investigation revealed that the accused had cheated eight to ten persons and they took Rs 1 lakh from each of them.
"Adil, a resident of Meerut, and Delhi resident Gupta were arrested by the Crime Branch of Delhi Police. A Honda City car, four mobile phones and several fake identity cards in different names and addresses were recovered from them," Joint Commissioner of Police Ravindra Yadav said.
In the recent past, police said, many incidents of cheating on the pretext of enhancing overdraft limit in banks and providing easy loans on behalf of various banks have been reported in Delhi and NCR, in which young men were reportedly involved.
Yadav said that on July 3, police got a tip-off that Adil and Gupta would come to a masjid in Daryaganj in their Honda City to cheat a trader.
A team was constituted to nab them. A trap was laid and the two accused were caught.
During questioning, Adil disclosed that he, his associate Anil Baliyan and Gupta, used to call different corporate customers after taking data from an online Yellow Pages directory by using different mobile numbers procured on the basis of forged or fake ids.
"They would approach people and ask them to provide one cancelled cheque along with other ids," the officer said.
Yadav said Gupta also disclosed that he used to call various customers on the basis of the data provided by Baliyan and Adil and that it was Baliyan who used to go collect money from prospective customers.
A case of cheating, forgery and criminal conspiracy was registered at Rani Bagh police Station in January this year, an officer said.
For all the latest Delhi News, download Indian Express App