Chennai, Tamil Nadu News July 19 Highlights: Chief Minister Edappadi K Palanisamy (EPS) announced the creation of two new districts in Tamil Nadu by bifurcating Tirunelveli and Kanchipuram on Thursday. The government will be carving Tenkasi out of Tirunelveli and Chengalpattu from Kanchipuram, he said.
READ | Tamil Nadu carves out two new districts taking total to 35
Kamal Haasan's Makkal Needhi Maiam (MNM) party Thursday decided not to field a candidate for the Vellore parliamentary election scheduled for August 5. In a press release, the MNM party said the parliamentary election in Vellore was postponed on the complaint of cash distribution and several cases were filed related to that.
READ | Kamal Haasan, Dhinakaran opt out of Vellore Lok Sabha election
With both MNM and AMMK out of the race, the election will be a direct contest between DMK's Kathir Anand and AIADMK-NDA alliance candidate A C Shanmugam.
Follow Chennai, Tamil Nadu News July 22 Live Updates
Live Blog
Get Chennai, Tamil Nadu news today with live updates on weather, traffic, train services, airlines, politics, movies, civic issues and much more through the day. Also read our Bangalore News Live Updates | For updates in Tamil, follow our IETamil Live Blog |
CM writes to Ravi Shankar Prasad to make HC judgements available in Tamil
Tamil Nadu Chief Minister Edappadi K Palaniswami wrote to Union Minister of Law and Justice, Ravi Shankar Prasad on July 18 and thanked him for making the judgements of the Supreme Court available in regional languages, including Tamil. In the letter which was tweeted on the CM's official handle today, the Chief Minister urged Prasad to make the judgements of the Madras High Court available in Tamil as well.
Text of the D.O. letter dated 18.7.2019 of Thiru Edappadi K. Palaniswami, Hon'ble Chief Minister of Tamil Nadu addressed to @rsprasad Hon'ble Minister of Law and Justice, Communications, Electronics and Information and Technology. pic.twitter.com/Bux9JxZeRm
— Edappadi K Palaniswami (@CMOTamilNadu) July 19, 2019
NIA granted permission to interrogate 16 terrorists arrested in Chennai
The Poonamallee Special Court at Poonamallee in Chennai granted the National Investigation Agency (NIA) permission today to interrogate the 16 people who had been arrested on July 15 in Chennai for providing funds to the terrosist organisation, Ansarullah.
The court directed the NIA to present the 16 people at the special court on July 26 at 5 pm.
Athi Varadar gets Express Seva scheme
Trustees of the temple where the Athi Varadar festival is being held in Kancheepuram distict of Tamil Nadu announced today that they have intorduced an 'Express Seva' scheme for devotees. Through this scheme, devotees can offer prayers to lord Athi Varadar without having to wait in long queues.
According to the trustees, devotees can offer prayers from 6 pm to 10 pm everyday under the Express Seva scheme. It had been reported that 2.75 lakh devotees had thronged the temple on Thursday alone.
Water from Jolarpettai to increase on Saturday
Officials from Metrowater announced on Thursday that the city will begin receiving 5.50 million litres a day (MLD) of water under the Chennai-Jolarpettai scheme from July 20. The water ferried by the wagons has been doubled after Metrowater procured the second set of rakes from Southern Railway this week.
The rakes provided by the Southern Railway were earlier being used to transport edible oil. The railway had cleaned and readied the rakes before handing them over to Metrowater to transport drinking water from Jolarpettai.
TN CM unveiles the portrait of Ramasami Padayatchi in the TN assembly
Tamil Nadu Chief Minister Edappadi K Palanisamy today unveiled the portrait of S S Ramasamy Padayatchi, a former Tamil Nadu MP in the assembly today. The Vanniyar leader is the founder of Tamil Nadu Toilers' Party (TTP), which is considered to be a predecessor of Pattali Makkal Katchi.
தமிழக சட்டப்பேரவையில் முன்னாள் அமைச்சர் ராமசாமி படையாட்சியார் உருவப்படத்தை திறந்துவைக்கிறார் முதல்வர் பழனிசாமி

* சபாநாயகர் தனபால், துணை முதல்வர் ஓபிஎஸ், எதிர்க்கட்சித் தலைவர் மு.க.ஸ்டாலின், துணைத் தலைவர் துரைமுருகன் உள்ளிட்டோர் விழாவில் பங்கேற்பு #OPS #EPS #MKStalin pic.twitter.com/cwNG4Of0ah

— PuthiyathalaimuraiTV (@PTTVOnlineNews) 19 July 2019
Chennai Event: Music concert by Hariharan A
Renowned Ghazal and playback singer, Hariharan A will be performing a concert at YMCA Boys Town Higher Secondary School in Chennai on July 21 from 06:30 pm to 9 pm. Tickets for the show can be found online on BookMyShow.
NPHH to not get more than 20 kg of rice for unregistered members
The government announced today that Non Priority Households (NPHH) who have failed to mention the names of the family members in their ration cards will be eligible to receive only up to 20 kg rice under the Public Distribution System (PDS). The order, which was passed orally has has been effected across Tamil Nadu.
தமிழகம் முழுவதும் ரேஷன் கடைகளில் இலவச அரிசி வழங்குவதற்கு கட்டுப்பாடு என தகவல்! #RationRice #RationCards pic.twitter.com/j82bEIEcWV

— PuthiyathalaimuraiTV (@PTTVOnlineNews) July 19, 2019
Popularize the Amma youth sports scheme in the state, Minister Sengottaiyan appeals to department officials
Minister for school education, youth welfare, and sports development K. A Sengottaiyan has appealed to sports department officials to popularise the Amma youth sports scheme in the state. Chairing a meeting amidst district sports officers in Jawaharlal Nehru stadium in Chennai on Thursday, he said the government allotted Rs 64.35 crore for promoting sports among the youths in rural areas. The minister added that sports personnel will be given adequate training to participate in the district and state-level competitions.
Chennai-Japan flights from October 27
All Nippon Airways (ANA) announced on Thursday that flights between Chennai and Japan will commence opearation on October 27, 2019. In a press release given by the aviation company, the route will use Boeing 787-8 aircrafts to fly passengers from Chennai International Airport to Tokyo Narita International Airport.
Chennai Event: French movie screening at Alliance Française of Madras
Alliance Française of Madras will be screening two French movies on July 21, as a part of its monthly movie screenings at their Centre in College Road, Chennai from 5 pm to 09:30 pm. Fidelio: Alice's Odyssey, directed by Lucie Borleteau will be screened from 5 pm to 7 pm. The second movie, The Connection, which has been directed by Cédric Jimenez will be screened from 7 pm to 09:30 pm.
EPS sings response in TN Assembly Session
Tamil Nadu Chief Minister Edappadi K Palaniswami broke into a song at the State Legislative Assembly session today in response to a query in the assembly.
Congress Legislature party leader, K R Ramasamy raised a question regarding the rise in chain snatching cases in Tamil Nadu. In response, EPS sang a line from a popular Sivaji Ganesan film, which says, "Until a thief himself realises his behaviour and starts changing himself, we cannot destroy crime."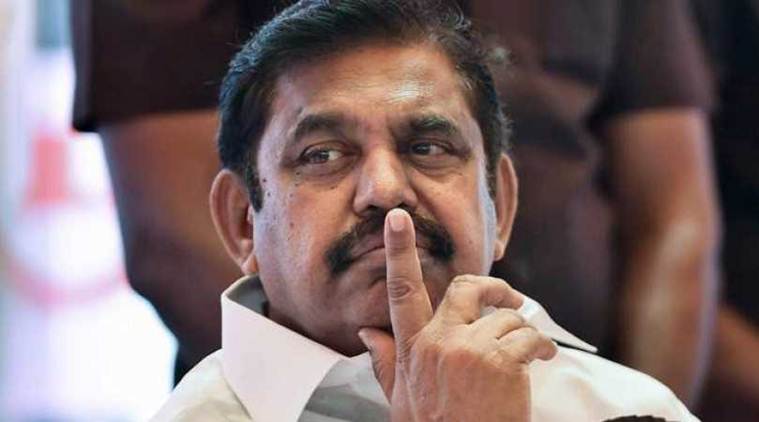 Girl who was named 'Don't want' becomes ambassador for Save the Girl Child programme
A girl from Tamil Nadu, who was as a child named 'Vendam' in Tamil, which literally translates into 'Don't Want' was appointed as the ambassador of the Save the Girl Child Programme in Tamil Nadu by the Collector of Tiruvallur, a district near Chennai today.
'வேண்டாம்' என்ற பெயர் கொண்ட பெண்ணை தூதராக நியமித்தார் திருவள்ளூர் ஆட்சியர்! pic.twitter.com/5NIxMIpEIr

— PuthiyathalaimuraiTV (@PTTVOnlineNews) July 19, 2019
TN School Education Department releases time table for grades 10, 11, 12 state board exams
The Tamil Nadu School Education Department released the time table for the state board exams for grades 10, 11 and 12 for the academic year 2019-2020. As per the schedule, the board exams for class 10 will be held from March 17, 2020 to April 9, 2020, with the results expected to be announced on May 4, 2020.
The board exams for class 11 will be held from March 4, 2020 to March 26, 2020, with results to be announced on May 14, 2020. The exams for class 12 will be held between March 2, 2020 and March 24, 2020, with the results expected to be released on April 24, 2020.
Nominations of Kathir Anand, A C Shanmugam halted
The nomination of Kathir Anand, which had been filed on July 18 was halted today following a petition that was filed against him. The petition questioned the Election Commission for allowing Kathir to contest the poll even as the case which was filed by the IT department after cash was seized from the homes of the aides of his father is still pending in court.
The nomination of A C Shanmugam, the candidate from the AIADMK-NDA alliance was halted today as well.
Governor releases special postal covers for Athi Varadar
The Tamil Nadu postal cover brought out 1000 special covers at a cost of Rs. 50 each in the state on Thursday to commemorate the 44-day Athi Varadar festival at Kancheepuram, Tamil Nadu. Governor Banwarilal Purohit released the covers, which were proposed by the Hindu religious and charitable endowments department at Raj Bhavan on Thursday.
Southern Railway introduces EMU special locals from Arakkonam to Tiruttani
The Southern Railway announced on July 18 that EMU special local trains had been introduced from Arakkonam to Tiruttani from July 24 to July 28 to faciliate passengers going to Tiruttani, Tamil Nadu for the upcoming Adi Kritigai festival.
ADI – KRITHIGAI FESTIVAL SPECIALS pic.twitter.com/tprP33aqM1

— @GMSouthernrailway (@GMSRailway) July 18, 2019
Police register FIR against Arappor Iyakkam director
The Semmenchery police on Monday filed a case against Arappor Iyakkam coordinator Jayaram Venkatesan for spreading false information against the police authorities. According to the FIR, during the patrol duty, the police officials found Venkatesan and his organization members taking a video unauthorisedly of the police station which was under construction on 11 July. According to the reports, the police said that the environment activist had uploaded the video, portraying the police in a bad light, on social media. it was an attempt to create division among the community at a time when there is no water crisis, the police added.
DMK MP's protest in parliament to scrap NEET
DMK and its ally MP's protested in parliament today demanding scrapping NEET. On 15 July, the Centre has turned down requests from Puducherry and Tamil Nadu governments to exempt students from appearing in the National Eligibility cum Entrance Test (NEET) for undergraduate and postgraduate medical admissions, according to the HRD Ministry.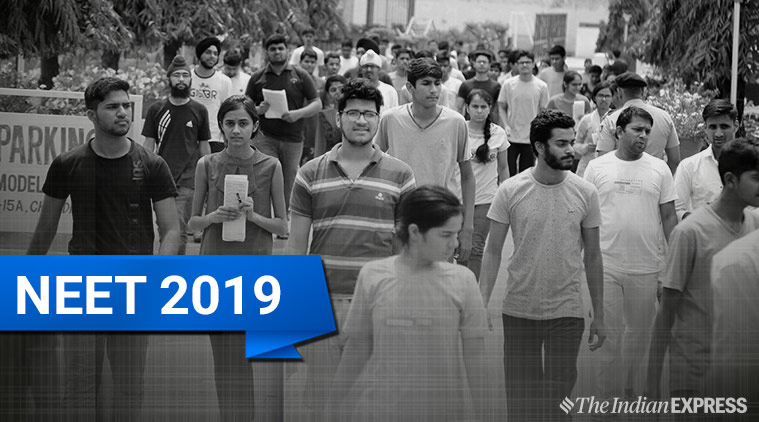 Counselling for veterinary courses from July 25
The Tamil Nadu Veterinary and Animal Sciences University (TANUVAS) announced on Thursday that counselling for veterinary courses will begin on July 25 and will continue until July 27. The first session of counselling on July 25 will be held for special categories, namely sportspersons, wards of ex-servicemen and differently abled candidates. The details of the same can be found on the TANUVAS website.
4 arrested for killing woman moneylender in city
The city police arrested four people in the city on Thursday for murdering a woman money lender from Royapettah on Monday. Policearrested Devi, Mani, Valli and Suresh for the murder of Alphonse Mary (45). The victim had gone missing from the Foreshore Estate Fish market on Monday , following which her husband lodged a missing persons complaint with Ice House police station.
After conducting enquiries, the police zeroed in on Mary's nieghbours Devi, her husband Mani and Valli. The trio had borrowed money from Mary and despite having repaid the amount, the trio claimed that Mary demanded more money. Following this, the trio invited Mary to Devi's house on Monday, where Mani hit her with an iron road and later used a pillow to smother her to death. Mani then called his friend, Suresh, an auto driver and the duo drove to Madurakantam where the dumped Mary's body in a well on Monday night.
4 die at Athi Varadar festival
Four people, including two women died during the Athi Varadar festival at the Deverajaswamy temple in Kancheepuram on Thursday. Tamil Nadu Chief Minister Edappadi K Palaniswami said that the four devotees, three of them aged above 50 years had died due to pre-existing conditions. Unable to put up with fatigue and exhaustion due to the huge swell of crowd that had thronged the temple on Thursday, about 31 devotees had fainted and had to be rushed to a nearby hospital.
The CM announced a compensation of Rs. 1 lakh each to the kin of the four deceased and a youngster from Andhra Pradesh who had died on July 3 over alleged police high-handedness. Meanwhile, DMK leader Stalin condemned the deaths and urged the government to implement proper security measures to manage the huge crowds. He also asked the government to provide solatium to the family of the victims.
Chennai-Ahmedabad weekly special train to not stop at Daund and Lonavala
The Southern Railway announced on July 18 that thw weekly special from Puratchi Thalaivar Dr. M G Ramachandran Central Station to Ahmedabad will not have comemrcial stoppage at Lonavala and Daund in August and September.
July 18, 2019
16 dead in two road accidents in TN
Sixteen people were killed in two different accidents in Tamil Nadu late Wednesday night. In the first accident, 10 people, including eight contract workers from Jharkhand, were killed after their pick-up truck collided with an omnibus at Villupurum district around 02:45 am. In the second accident, six people died after the mini passenger van they were travelling in fell into a culvert that was 20-feet deep at Thoothukudi district at 1 am.
Police suspected that the drivers involved in both accidents had dozed off behind the wheel before the accidents.
Chennai weather for the day
Weather forecasters have predicted another day of rain in Chennai, with miminum and maximum temperatures expected to be 27C and 33C respectively today. The sky will remain cloudy throughout the day, with chances of rain predicted in certain areas of the city.
The Tamil Nadu Weatherman took to Twitetr in the morning and tweeted that Chennai is in for a pleasant day today, with light showers and drizzles expected to grace the city.
After 15 hours of slow inch by inch movement, the massive clouds which formed near Nellore have reached Northern suburbs of Chennai but have weakened a lot. Its going to be pleasant day for the City with drizzles / light rains from stratiform. pic.twitter.com/He8A218dak

— TamilNadu Weatherman (@praddy06) July 19, 2019
Welcome to today's live blog
Good morning!
Welcome to the live blog from Chennai where we bring to you the latest updates on water crisis, rains, traffic, weather, politics, movies, culture and civic issues in the city. Follow the blog to stay up to date with the city in real time.