Written by
Raakhi Jagga
| Chandigarh |
Published: October 14, 2015 4:42:05 am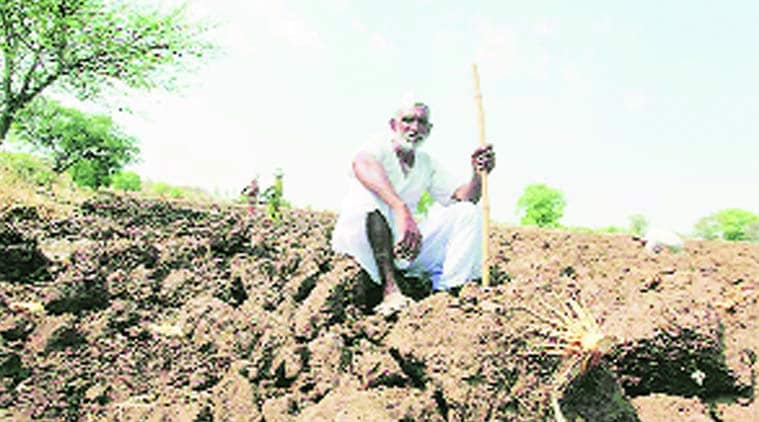 FARMER UNION leaders in Punjab Tuesday called off the rail roko, which had inconvenienced thousands of commuters over the past week, after a meeting with Punjab Chief Minister Parkash Singh Badal. However, they said the "struggle against the government" would continue as the meeting did not yield much. The farmers claimed that the CM did not agree to many of their demands except for a "select few."
Union leader Surjeet Singh Phool, president, Bharti Kisan Union (Krantikari), said, "We will stage gheraos at residences of ministers and chief parliamentary secretaries on October 23." Union leaders added that there would be "social boycott" of SAD leaders. A meeting in this regard would be held on October 15, they said. The leaders said the rail blockade was lifted in the "larger public interest" as it was
continued on page 4 inconveniencing commuters.
Sukhdev Singh Kokri Kalan, general secretary of BKU (Ugrahan), said, "The CM agreed to get Girdwari of crops other than cotton done in Malwa belt. These are Guar, Okra, Moongi and so on, that were grown over area of one lakh hectares. The farmers too will be given compensation at the rate of Rs 8,000 per acre and farm labour will also be given Rs 800 per acre. A total of Rs 64.4 crore has been sanctioned for them – This is 10 per cent of the Rs 644 crore sanctioned for cotton farmers. However, a survey is yet to be done to determine the exact number of farm labour in the fields. It is a tedious exercise and we need to struggle a lot to get this compensation too." The farmer unions said "not much" was achieved after the "long struggle".
While unions had demanded Rs 20,000 per acre for farm labour, the government agreed only to Rs 800 per acre only and the demand of Rs 40,000 per acre compensation to farmers was also not accepted.
Jhanda Singh Jhethuke, senior vice president, BKU(Ugrahan), said, "The CM simply passed the buck to the Centre and said that they had no money to pay more than Rs 8,000 per acre and even to farm labour, they did their maximum. The CM told us that he would take up the matter with the Centre, but that he could not make any promises on behalf of the Centre.
Before calling off the dharna, union leader Buta Singh of BKU (Dakaunda) said, "Whatever the compensation that farmers are getting as of now, even that is being awarded because of the protests by our unions. Earlier, the state government had announced only Rs 10 crore and increased it only when our struggle intensified."
The farmer union leaders said the CM had assured them that the pending amount due to sugarcane farmers would be cleared soon.
No money to buy Basmati: Badal
Punjab Chief Minister Parkash Singh Badal said there was a paucity of funds to buy Basmati varieties and also cited lack of storage space. Farmers had demanded Rs 5,000 an acre for Basmati crop and distress sale is happening in mandis. The maximum rate being offered is Rs 1,450 a quintal. Ruldu Singh of Punjab Kisan Union said, "The CM agreed to provide ownership rights to farmers who came from Pakistan at the time of partition and were given land by the government to grow crops. The CM also promised to restore power connections of farmers in a Patiala village who were displaced last month after a controversy over ownership of land."
For all the latest Chandigarh News, download Indian Express App