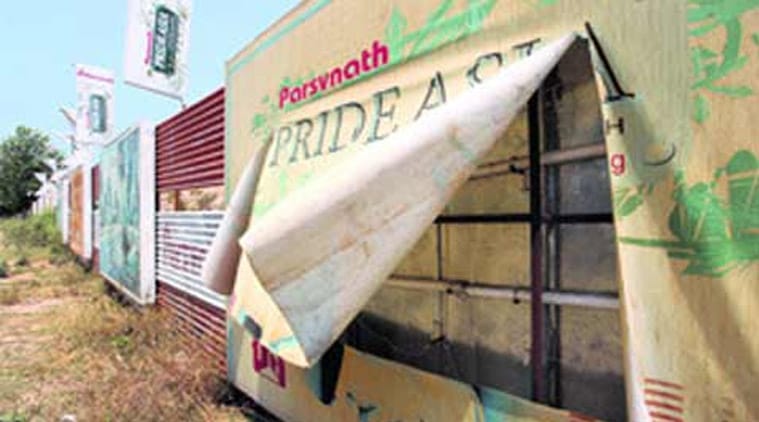 By Vipin Gupta
In a new twist to the 'settled' Prideasia project in IT park, New Delhi-based private realtor Parsvnath Developers Limited has raised additional liability of Rs 146 crore on Chandigarh Housing Board on the grounds that there has been a computational error in deciding the arbitration award.
Sources said that the sole arbitrator in this matter had served notice to the CHB on Friday, asking it to submit its reply within next two weeks after the private builder sought correction in the award under Section 33 (1A) of the Arbitration Act.
When contacted, officiating chairman of CHB V P Singh said that the board was examining the matter and would reply to the arbitrator accordingly.
[related-post]
As per information, both Parsvnath and the CHB on February 4 had mutually agreed to accept the arbitration award, delivered by Justice (retd) R V Raveendran on January 9. Accordingly, the developer surrendered 123 acres of housing project land in IT park after receiving approximately Rs 567 crore besides Rs 5 crore accrued interest from the CHB.
However, two days after the final settlement, Parsvnath made an application to the arbitrator claiming that there had been a computation error in awarding the interest compensation to the company in the judgment.
As per the award, the CHB was asked to refund a principal deposit of Rs 516 crore to the builder but after deducting Rs 147 crore of interest relief and general compensation on account of delay on the part of Parsvnath in depositing the total cost of the land.
But the net outstanding liability on the local administration rose to approximately Rs 567 crore after Parsvnath was awarded Rs 198 crore interest compensation. (516-147+198= Rs 567 cr)
However, the company argues that there has been a computation error in the calculation of interest compensation of Rs 198 crore. "The correct amount should have been approximately Rs 344 crore, as vetted by their finance department," claimed the company in its letter to the arbitrator.
The company said that from February 1, 2010 to January 15, 2011, it was awarded interest compensation of approximately Rs 61 crore. Then from January 16, 2011 to January 15, 2012, the interest compensation award was approximately Rs 65 crore.
But there was a computational error in awarding the interest compensation from January 16, 2012 till January 9, 2015 (date of the judgment). "The sole arbitrator awarded only Rs 71.41 crore of interest compensation for these three years whereas the correct figure for these three years should have been Rs 217.43 crore, a difference of approximately Rs 146 crore in calculation," the company told the arbitrator.
The company said that it was a glaring mistake, detected by its finance department after settlement of the award on February 4. Since it is a listed company, the builder also intimated the Securities and Exchange Board of India (SEBI) about this matter.