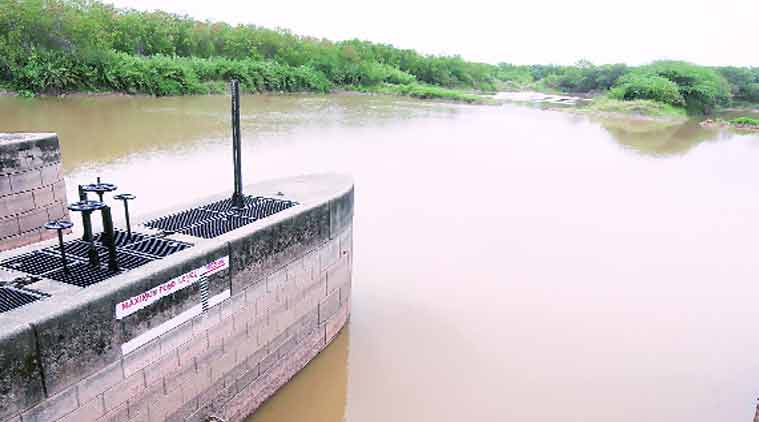 As the water level of Sukhna Lake recedes, experts in the city have decried lack of planning and suggested ways to overcome its present condition.
R K Kohli, former head of botany department, PU, pointed out that across the world, water bodies dry up and then get replenished by rain and Sukhna Lake is no exception. However, as it is a landmark for the city, there is a need for proper planning and execution to increase the inflow of water into the lake. "The effort is not visible at present," he said.
According to him, a major problem for the lake is that evaporation is more than inflow, which came down due to excessive plantation and check dams built in the lake's catchment area to stop the silt inflow.
[related-post]
"My suggestion is that there are a lot of water bodies in the Sukhna Wildlife Sanctuary and a few of the largest bodies can be diverted in to the lake to help it getting more inflow of water," he said
National Institute of Hydrology (NIH), Roorkee, it is learnt, had also recommended appropriate measures to ensure that maximum water reaches Sukhna Lake from hilly and agricultural catchment areas, but sources said that nothing has been done so far over its
implementation.
S S Grewal, former scientist at Central Soil and Water Conservation Research and Training Institute said while the forest department's efforts to build check dams helped in reduction of silt in to the lake but at the same time, water yield to the lake also reduced. It happened because the mechanism to dig out excess water from these dams did not form part of original design at the time of construction of these check dams.
"A proper study is required as how to get excess water from dams so that it reaches the lake without much transit losses," said Grewal.
According to him, 33 per cent of the lake's catchment area is also a silted trough area, which absorbs a lot of rainwater. "We need hydrological studies as how to drain that water and bring it to Sukhna Lake," he said.
Dr A K Diwari, who heads Central Soil and Water Conservation Institute in UT, says that they are conducting a study to find the impact of recent soil and water conversation measures in Sukhna' catchment area and how the inflow of water can be increased.
For many residents, however, Sukhna Lake is an emotional issue. Arun Kamboj, a morning walker near the lake for years, said the administration must take adequate steps to save the Sukhna Lake from drying up.