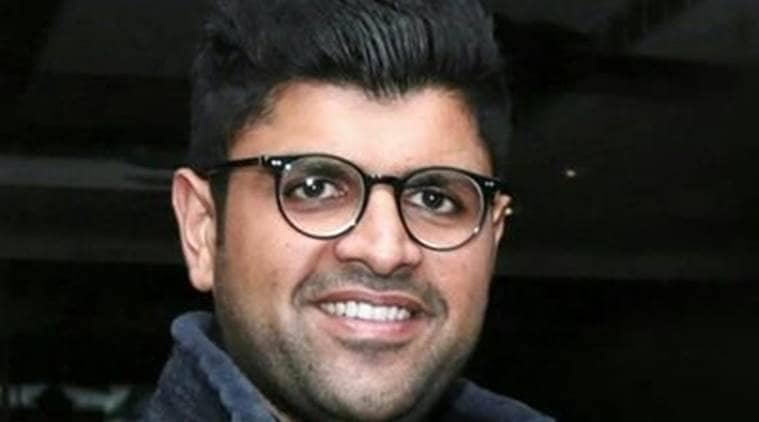 Suspended Indian National Lok Dal MP Dushyant Chautala. (File Photo)
Suspended INLD MP Dushyant Chautala on Monday addressed his supporters at Yamunanagar and said that some people were conspiring to weaken the party, adding that the tone of the show-cause notice to him made it clear to him those were not his granfather's words.
He has already addressed such public meetings in Hisar and Bhiwani. His Yamunanagar meeting came a day after his mother, MLA Naina Chautala, held a public meeting in Karnal district.
Addressing his supporters Monday, Dushyant said: "I smell a conspiracy in the tone and the language in which the notice has been written."
Dushyant and his younger brother, Digvijay Singh Chautala, have already been put under suspension for "indiscipline".
"This can't be language and tone of my grandfather (Om Prakash Chautala)….Youth make up 60 per cent of the state's population and they will decide direction of its politics," said Dushyant, adding: "Some people are conspiring to weaken the party."
On Sunday, Naina Chautala had said: Some people want to suppress Dushyant and Digvijay, but with the blessings of Haryana's public any effort to pressurise them won't be tolerated…Dr Ajay Singh Chautala will come out from the jail within few days and the people of Haryana are waiting for his verdict…"