High drama is expected to continue in and outside the state capital, Bengaluru, as the political crisis in Karnataka continues to take centre stage on the fourth day since MLAs started tendering mass resignations.
The two independent MLAs R Shankar and H Nagesh resigning from the Kumaraswamy cabinet and extending support to the BJP has reduced the Karnataka coalition government to a minority, while there are speculations that senior Congress leader Roshan Baig might be the next turncoat to make way to the BJP camp.
READ| Karnataka crisis: Flurry of resignations give Monday blues to tottering Congress-JD(S) govt
Meanwhile, the Special Investigation Team (SIT) probing the I Monetary Advisory (IMA) case Monday arrested Bengaluru (Urban) Deputy Commissioner BM Vijayshankar on charges of receiving Rs 1.5 crore cash from absconding IMA chief Mansoor Khan to bail him out of the scam.
Live Blog
Follow us for LIVE updates on Karnataka political crisis, Bangalore traffic, weather, power disruption updates, pollution checks, events, developments and much more from Bengaluru today | Click here to get LIVE news updates from Chennai 
Landslide in Subrahmanya Road-Sakleshpur Ghat: Several trains diverted, regulated
CM meets various water corporation board officials
Karnataka Chief Minister HD Kumaraswamy along with Water Resources Minister D K Shivakumar conducted meetings with the officials from Karnataka water corporation and Cauvery water corporation in CM home office Krishna.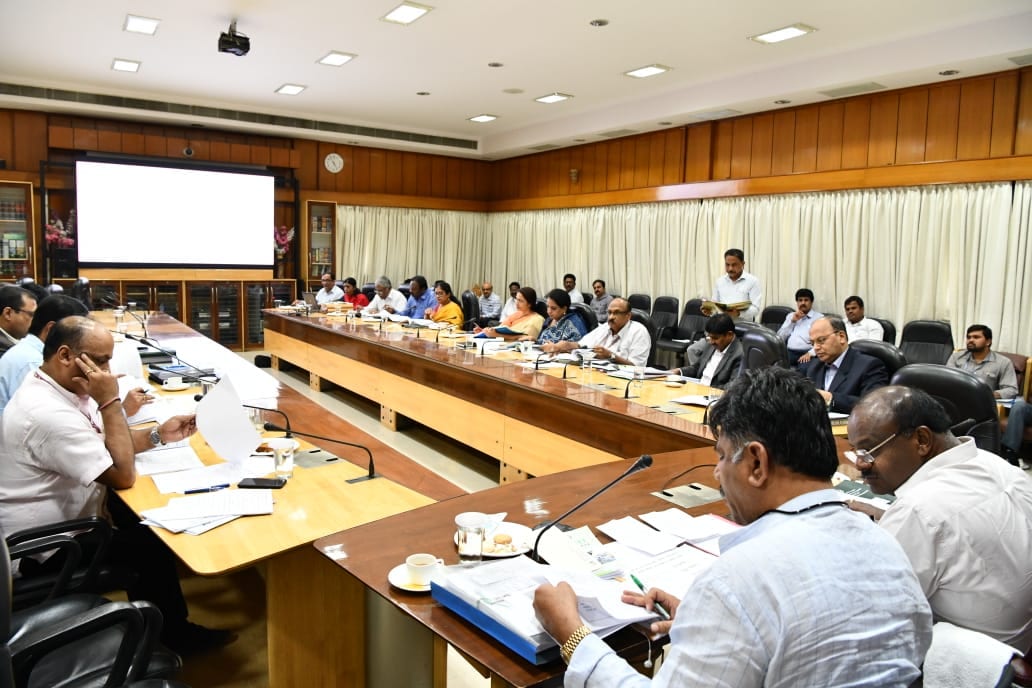 Ramalinga Reddy leaves for Tamil Nadu farmhouse
According to reports, Ramalinga Reddy has left for a farmhouse in Tamil Nadu to avoid meeting senior Congress leaders. Congress leaders from the national capital are scheduled to arrive in Bengaluru shortly.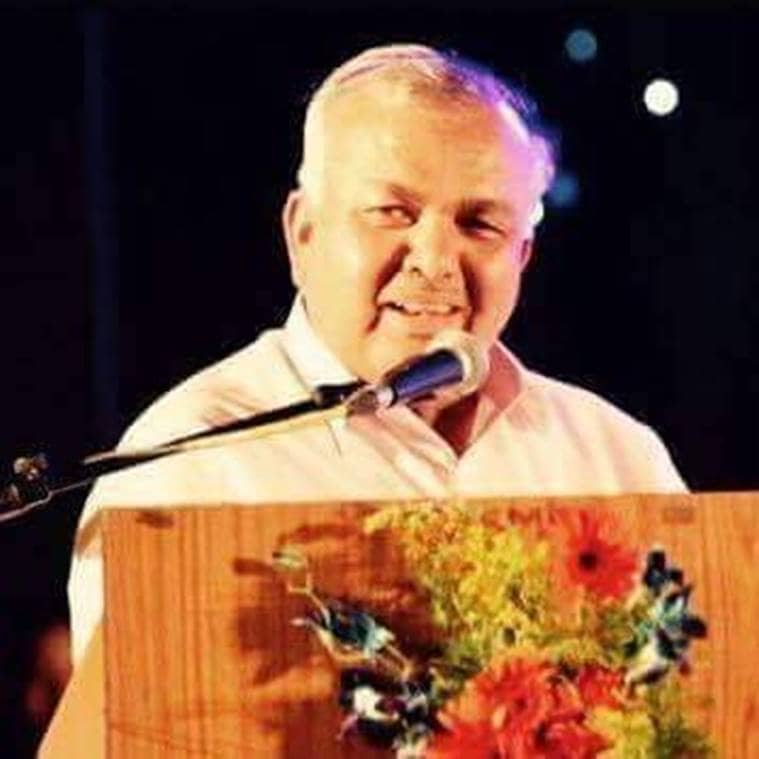 IN PICS | BJP legislators go to meet Karnataka speaker; finds none
BJP comes to meet Speaker; goes back without meeting him
BJP MLA Basavaraj Bommai and his team of BJP MLAs went to Vidhan Soudha to meet the Karnataka Assembly Speaker. "We had come to meet the speaker and he is not there. We have got a message that he is not coming today that is why we are leaving"
Speaker wants rebel legislators to meet him on July 9
Karnataka Assembly Speaker Ramesh Kumar has summoned the Congress rebel legislators on July 9 to meet him in his office in Bengaluru for clarifications on their resignations, as some of them were not in proper format and needed explanations for accepting them.
Speakers summons rebel legislators; want them to meet him on July 9
Karnataka Assembly Speaker Ramesh Kumar has summoned the Congress rebel legislators on July 9 (today) to meet him in his office in Bengaluru for clarifications on their resignations, as some of them were not in proper format and needed explanations for accepting them.
Speaker Ramesh Kumar finds fault with resignations
Karnataka Speaker Ramesh Kumar says that eight of the resignations submitted were improper and he wants to know if the MLAs were ignorant of the process. He also questions whether they were filed improperly so that it would not be taken into account. He says the details of the process and the lack of it in the resignations have been conveyed to the governor of Karnataka. He has added only five others submitted to him is in order.
Belagavi-Bengaluru-Belagavi Tatkal Express extended till Oct 31
The Belagavi-Bengaluru-Belagavi Tatkal Express will continue services till October 31. The train was scheduled to run only till July 30, according to South Western Railway.
Tr No 06525/26 Belagavi Bengaluru Superfast extended upto 31/10/2019 pic.twitter.com/e7ObPwuyXl

— Belagavi Railway (@BelagaviRailway) July 9, 2019
WATCH | We are submitting a memorandum complaining against anti-party activities and horsetrading: Eshwar Khandre
Our MLAs were trapped by the BJP: Siddaramaiah
Some of our MLAs fell to the trap set by the BJP. Even now I request them to return back and withdraw the resignations. The resignations made by the MLAs are not voluntary and genuine, attracting anti-defection law according to the tenth schedule of the Indian Constitution. We have requested the speaker to disqualify them, CLP leader Siddaramaiah said.
Roshan Baig denies allegation of joining BJP
Denying allegations on joining the BJP, he said, "As of today I am in the Congress party. I have not resigned from the party. I will be in Bengaluru and have no plans to fly to Mumbai or Goa. I will continue to fulfil my duties as the (Karnataka State) Haj Committee Chairman."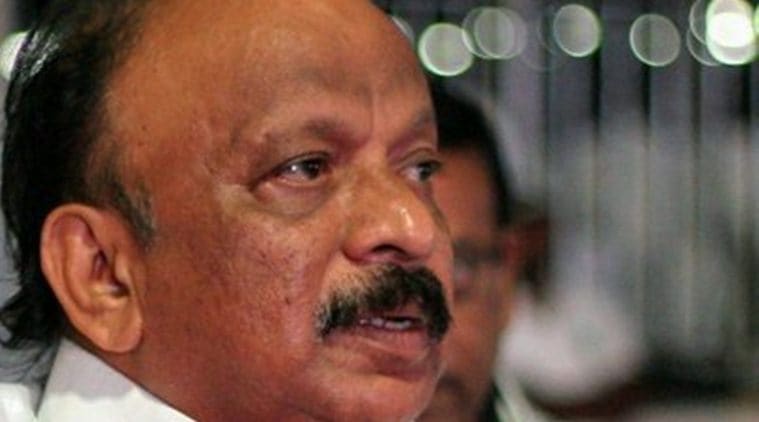 Shivajinagar MLA Roshan Baig resigns
Senior Congress leader and former minister R Roshan Baig resigns from his membership in the Karnataka legislative assembly. "I have come to the speaker's chamber and have submitted my resignation to speaker KR Ramesh Kumar," he confirmed. Roshan Baig, the MLA from Shivajinagar in Bangalore was suspended from the Congress party on June 18 for 'anti-party activities.'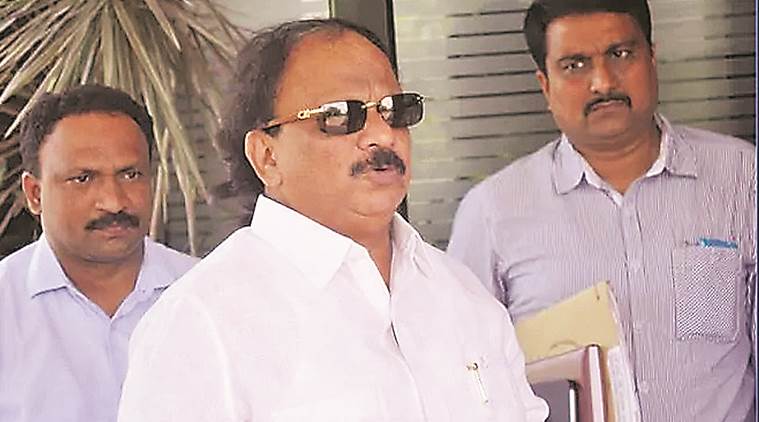 Siddarmaiah warns resigned MLAs camping at Mumbai
Please return and withdraw your resignations. Otherwise, you will have to face the consequences, Congress Legislative Party (CLP) leader Siddarmaiah warns legislators who have tendered resignations and are at Mumbai. He was speaking to reporters in Bangalore after the crucial CLP meeting held in Vidhana Soudha.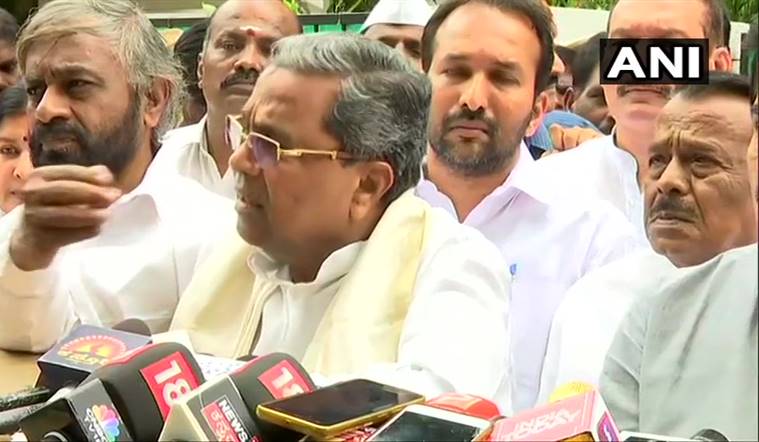 In Congress' nature to allege anybody for their failure, BJP monitoring Karnataka closely: Pralhad Joshi
"It has become their (Congress) nature to allege anybody for their failure. Their MLAs have submitted their resignations to the Governor. We are monitoring the situation and will decide accordingly," Union Minister Pralhad Joshi said.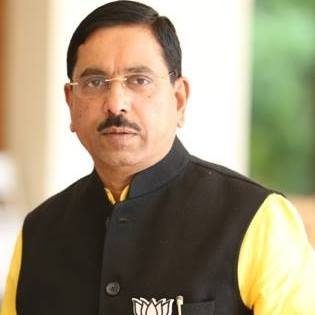 DK Shivakumar back from Delhi
Congress troubleshooter and senior leader DK Shivakumar who left for Delhi yesterday for meetings with the Congress high command has returned to Bengaluru. He has rushed to the CLP meeting being held at the Vidhana Soudha to indicate the thoughts of the Congress high command to the legislators.

MLA MTB Nagaraj skips CLP meet citing ill health
MTB Nagaraj, MLA from Hoskote near Bengaluru has skipped the CLP meeting citing ill-health. A Siddaramaiah loyalist, till yesterday, he was seen on TV stating that he had not resigned as an MLA. Speculation was that he was one of those looking for a way out. He is among the richest MLA's in Karnataka with assets of more than Rs 1000 crores.
Decisions will be taken upholding the Constitution and public view: Karnataka speaker KR Ramesh Kumar
"I have nothing to do with state politics. Decisions will be taken upholding the Constitution. I will also ensure that the public's view on the issue is kept in mind," Karnataka speaker KR Ramesh Kumar says. He is expected to take a final call Tuesday on the resignations tendered by the MLAs during the last three days.
Sowmya Reddy attends CLP meet
Sowmya Reddy, Jayanagar MLA and daughter of Ramalinga Reddy, is now attending the Congress Legislature party meeting being held in Bengaluru. This is a significant development as it indicates a growing softening of the stance of the Ramalinga Reddy family towards the Congress party. There was speculation yesterday that she might be joining the rebels in Mumbai. There was also speculation that she had met up with Sonia Gandhi during her trip to Delhi. However, there was no official confirmation from either side on the issue.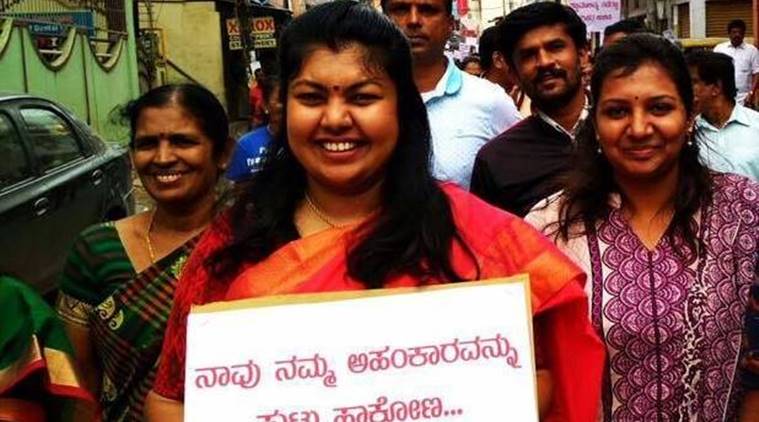 Ramalinga Reddy meets all parties; says he has not resigned from Congress
Senior Congress leader Ramalinga Reddy met with his supporters, Congress leaders and even friends in the BJP, but stated that he had resigned only as an MLA and not from the Congress party. He had taken the decision since he was hurt by certain actions. However, he said that he is not in touch with the rebel MLAs in Mumbai, and his doors are open for one and all to come and meet him. Supporters are raising slogans pressurising him to stay with the Congress party, while BJP leader S R Vishwanath too met him for discussions.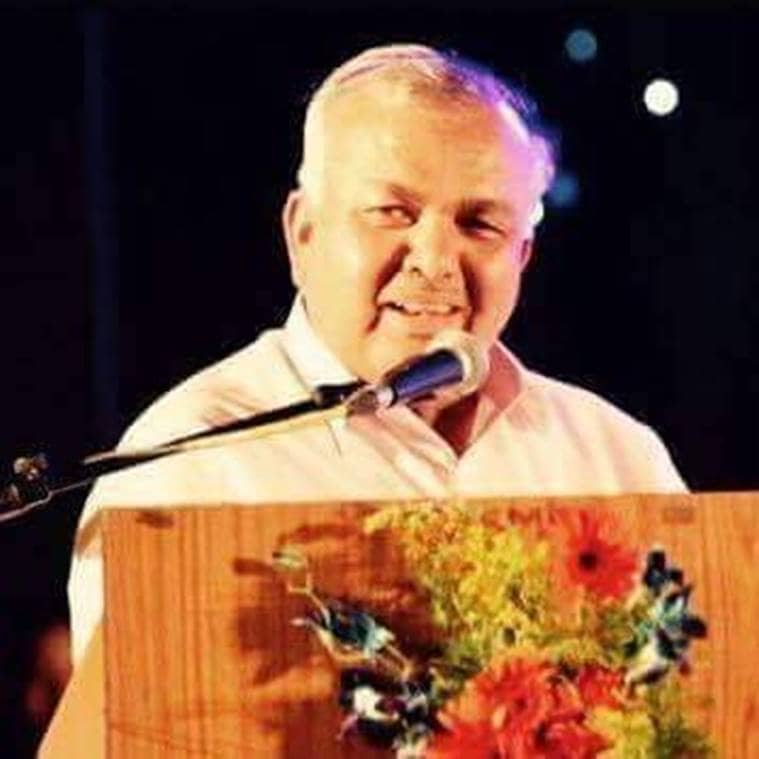 IN PICS| Senior Congress leaders arrive for crucial legislative party meeting
Karnataka: Siddaramaiah, Priyank Kharge and other Congress leaders arrive for Congress Legislative Party meeting at Vidhana Soudha in Bengaluru. pic.twitter.com/iLkjccXWQk

— ANI (@ANI) July 9, 2019
Officer held for 'false report' in IMA Group case
A Bengaluru Police Special Investigation Team (SIT) probing the multi-crore IMA Group Ponzi scheme fraud on Monday arrested Bengaluru Urban district deputy commissioner B M Vijay Shankar for allegedly issuing a false report about the group in 2018, which allowed the company to dodge the seizure of its assets. Shankar has been accused of taking a bribe of Rs 1.5 crore from the IMA Group to provide a favourable report at a time when investor complaints against the company were on the rise and revenue officials had initiated proceedings to seize the company's assets. On November 16, 2018, the revenue department had issued a seizure notice.
Roshan Baig to resign as MLA; keeps options open
Roshan Baig says that he will resign as an MLA and not from the Congress party. He has also not indicated when he is likely to resign as an MLA. He indicates that he is still holding discussions with his supporters and 'religious leaders' on his decision. Asked about the BJP, he says that BJP too is a political party. But he has not specifically indicated that he is joining the BJP. "My decision is that basically I am hurt. The way the party has treated me and suspended me. No action was taken against those who worked against the party in the recent election. I was suspended just because I spoke the bitter truth that the state leadership failed in managing the entire election campaign", he says.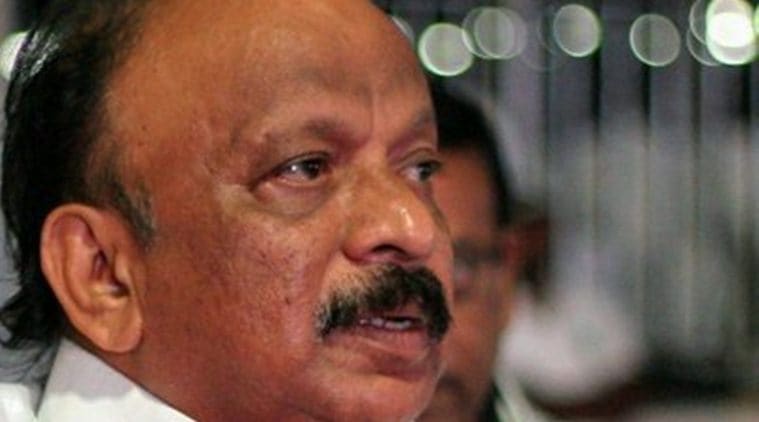 Expect traffic congestion near airport today
Due to upgrade works being taken up at the airport, traffic is expected to be slow when exiting Kempegowda International Airport towards the city between 8 am and 2 pm on Tuesday. An advisory from airport operator, Bangalore International Airport Limited has advised passengers to plan their trip bearing in mind the possible delay.
Passenger advisory: Please be advised that traffic might be slow on the exit to the city, from the BLR Airport, between 0800 and 1400 hours on July 9 due to work related to the Airport upgrade. Please plan your trip accordingly. We apologise for the inconvenience.

— BLR Airport (@BLRAirport) July 8, 2019
Effect of mass resignations to give a clear picture today
The effect of the mass resignations — 21 Congress and nine JD(S) ministers — will become clear Tuesday when a Congress legislature party (CLP) meeting is set to be held and the rebels are also scheduled to meet Speaker K R Ramesh Kumar to explain their resignations. Congress leaders expressed confidence of rescuing the coalition with the move to reshuffle the Cabinet even as they accused the BJP of luring MLAs away with the offer of ministerial posts and money.
"Some of the MLAs have some grievances, some of them are talking about the expansion of the ministry. For the larger interest of the party, Congress ministers have decided to voluntarily resign under the prevailing situation," said AICC general secretary K C Venugopal.
Legislature parties of Congress and BJP to meet today
The Congress legislature party is scheduled to meet today under the leadership of Siddaramaiah, while the BJP legislature party is scheduled to meet again today under the leadership of Yeddyurappa. While the speaker Ramesh Kumar is expected to be in his chambers today and take a look at the resignations delivered at his office, the Congress party is ready with a representation supported by legal luminaries that no action should be taken on the resignations submitted to the speaker. Meanwhile at the JD (S) front security has been heightened at Prestige Golfshire Club where JD(S) MLAs are camping. KSRP platoons have been deployed outside the resort in Devanahalli.
Two independent MLAs resign to extend support to BJP; Cong-JD(S) coalition becomes minority
As two Independent MLAs resigned as ministers and withdrew support from the ruling Congress-JD(S) coalition in Karnataka, all 30 ministers of the two parties resigned "voluntarily" Monday to allow a Cabinet reshuffle in a desperate bid to accommodate disgruntled legislators and pull the alliance back from the brink of collapse.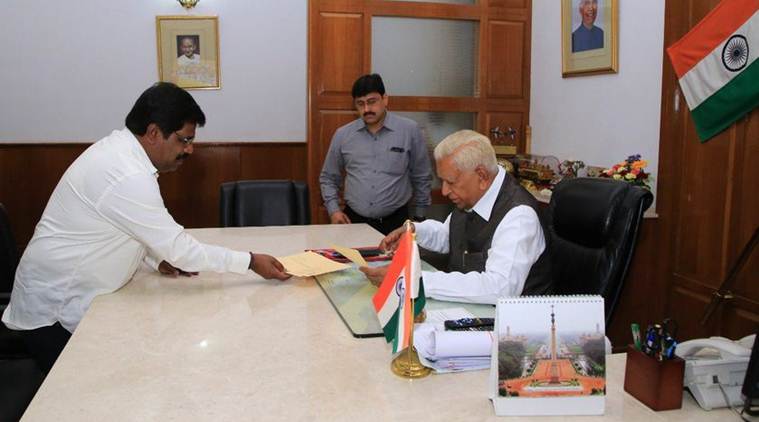 The exit of Independent MLAs H Nagesh and R Shankar, inducted into the Cabinet on June 14 to bolster numbers, reduced the coalition's strength to 104 after 13 MLAs, 10 Congress and 3 JD(S), resigned Saturday. The coalition now comprises 69 Congress MLAs, 34 JD(S) and one BSP MLA compared to the BJP's 107 (105 plus two Independents) in the 224-member House.