Bangalore News, Karnataka Floods Aug 14 highlights: Heavy rain and floods in Karnataka have claimed the lives of 58 people while 15 others are missing, an official data from the Chief Minister's office(CMO) said on Wednesday.
The maximum number of deaths have occurred in Belagavi district where 13 people have died while four others are missing. While nine people have lost their lives due to landslides in Kodagu and six are missing, seven people died in Chikkamagaluru.
Meanwhile, the Karnataka government has decided to celebrate the country's independence day in a "simple" way as most parts of the State has been affected by floods and incessant rains.
Live Blog
Follow us for LIVE updates on Bangalore traffic, weather, power disruption updates, pollution checks, events, developments, and Karnataka floods, Karnataka rains, weather updates, and much more today.
Mayor meets officials on dengue awareness
Bangalore City Mayor Gangambike Mallikarjuna conducts a meeting with BBMP health officials regarding the steps taken to prevent dengue and the awareness programme for the same.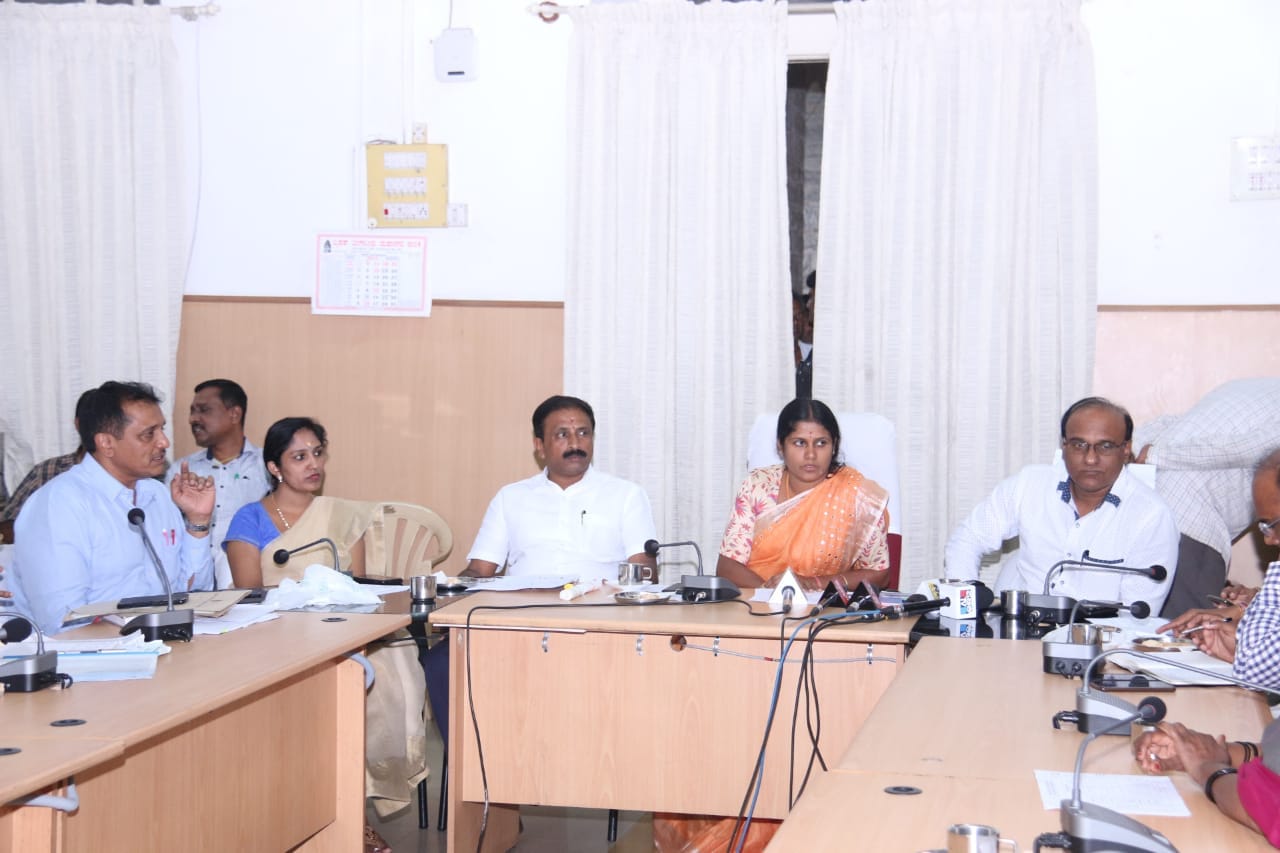 Independence day parade in Bangalore: Invitees told to avoid bringing mobile phones
"Due to Security reasons all invitees and members of the public, who are attending the parade, are requested not to bring Mobile phones, Helmets, cameras, radio, umbrella, and any other equipment to the parade ground," Bengaluru City Traffic Police (BTP) officers clarified. The police officials have reiterated that people with such articles will not be permitted inside. "All are requested to be seated before 8 am," an advisory issued by the BTP reads.
Damages due to Karnataka flood
In Numbers:
Human lives lost -58
People Missing -15
Animal death -859
No of people evacuated- 697948
No of animals rescued -51460
No of relief camps opened -1160
No of people in relief camps -396617
Districts and Taluks affected 103 taluks of 22 districts affected
Houses damaged - 56381
Agriculture and Horticulture crop loss (preliminary assessment) -4.58 lakh hectares
(Data by Karnataka Chief Minister's Office)
Karnataka Flood: 6.97 lakh people evacuated
The Karnataka flood situation report by CMO said a joint rescue team comprising of Fire and Emergency, SDRF, NDRF and Army have evacuated 6.97 lakh people as of today. Nodal officers are camping in vulnerable villages.
CM launches distribution under PM's Kisan Samman Scheme
Karnataka Chief Minister BS Yediyurappa Wednesday launched the first installment of Rs 2,000 in the bank account of eligible beneficiaries under the Prime Minister's Kisan Samman Scheme through Treasury-II. Chief Secretary TM Vijayabhaskar, Chief Ministers Secretary Shivyogi C.Kalasad, Agriculture Department General Secretary Rajendra Kumar Kataria, Additional Chief Secretary Development and Commissioner Vandita Sharm Were present.
Scattered to fairly widespread rains in forecast for north interior Karnataka
The weather forecast for north interior Karnataka (NIK) for the next 5 days (from 14 August as per KSNDMC) has predicted scattered to fairly widespread with moderate rains most likely over parts of NIK. Belagavi district is most likely to receive scattered with light to moderate for the next 5 days. Costal and Malnad region most likely to receive widespread with moderate to heavy rains for the next 5 days.
Karnataka weather: Latest update
According to Karnataka State Natural Disaster Monitoring Centre, North Interior Karnataka received isolated with light to moderate rain in the past 24 hours. Coastal and Malnad received fairly widespread to widespread with moderate to heavy rains over past 24 hours.
Karnataka Floods: Light to moderate rainfall is likely to continue over Upper Krishna catchment area
According to Karnataka government, rainfall over upper Krishna Basin in Maharashtra has reduced and inflow is steadily decreasing. As per the Indian Meteorological Department(IMD), the light to moderate rainfall is likely to continue over Upper Krishna catchment area. As on 7 am today, the inflows into Belagavi district border is 2.88 lakh cusecs.
Bengaluru-Mumbai flight delay irk passengers
Severally passengers stranded at Bengaluru airport as flight to Mumbai delayed 7 hours. No prior intimation and passengers were deboarded after spending 1.30 hours. Flight scheduled at 7.50am revised to 12.30pm which has been further delayed to 3.30pm. @flyspicejet @MoCA_GoI pic.twitter.com/CgmFn96fWA

— Pratik Salunke (@pratik_salunke) August 14, 2019
Sambalpur-Yesvantpur Express to reach late
Train no. 08301 Sambalpur to Yesvantpur Junction scheduled to leave the origin Sambalpur at 09.30 am on August 14 is rescheduled at 3.30 pm today due to late arrival of link train. This is expected to affect the train's arrival in the destination as well, according to Bengaluru Divisional Railway Manager.
DEMU extension approval not granted; to run till Yeshwantpur only
The proposal for continuation of extension of services of https://t.co/vmcaCqEID6 06595/06596 YPR -DHL-YPR DEMU special up to CBP is not approved. Hence with effect from 19.08.19 the services of https://t.co/vmcaCqEID6 06595/06596 DEMU will run between YPR-DHL-YPR only.

— DRM Bengaluru (@drmsbc) August 14, 2019
Waste water dripping from trains: Mayor writes to Bengaluru Divisional Railway Manager
Bengaluru mayor Gangambike Mallikarjun met Bengaluru Divisional Railway Manager requesting his help in solving the long-standing issue of wastewater dripping from trains causing inconvenience to pedestrians and two-wheeler-bound commuters under railway bridges in the city.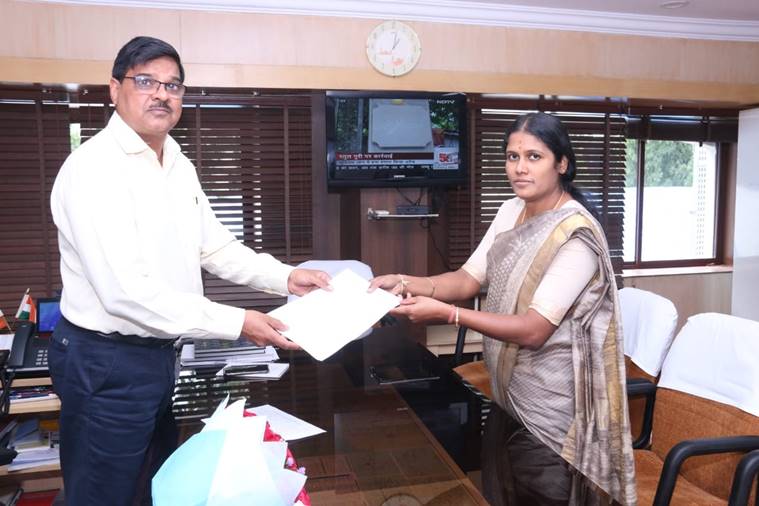 Here's a copy of the letter:

Road rage: Actor Komal Kumar gets assaulted
In a road rage incident that took place in the city on Tuesday evening, Kannada film actor Komal Kumar sustained bruises on his face after he was assaulted by a man near Srirampura railway underpass. According to the police, the incident happened around 5.30 pm when a person named Vijay first overtook the actor's car in a rash manner. When the same was questioned, an argument broke out after which the incident turned physical.
The suspect was later arrested based on a complaint filed at the Malleshwaram police station, Bengaluru City Police Commissioner Bhaskar Rao confirmed.
Malleshwaram Police have taken immediate action and the culprit has been dealt with, thank Public for support. No tolerance for such rowdy activities, cases booked, arrested ..

— Bhaskar Rao IPS (@deepolice12) August 14, 2019
Karnataka to celebrate Independence Day in 'simple manner
The Karnataka government has decided to celebrate the country's independence day in a "simple" way as most parts of the State had been affected by floods and incessant rains. With Chief Minister B SYediyurappa heading a "one-man" Cabinet with no Ministers, senior government officials have been asked to hoist the national flag on August 15 at district and taluk level functions.
Bangalore LIVE air quality check
Average air quality in Bengaluru is 'moderate'. At 9.05 am, PM 2.5 (Fine Particulate matter) is at an 'unhealthy' level if you are near Kadubeesanahalli. or Mathikere. The same is at 'moderate' levels near Koramangala, Bapuji Nagar, and Ulsoor.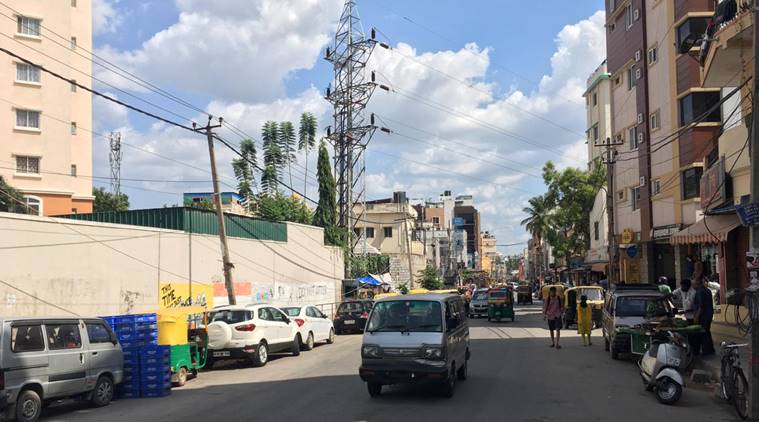 Karnataka floods: South Western Railway cancels several trains till Aug. 20
The South Western Railway has informed cancellation of 19 trains and partial cancellation on two trains in the wake of heavy rains and floods in Karnataka. The list includes trains till August 20. Full list below: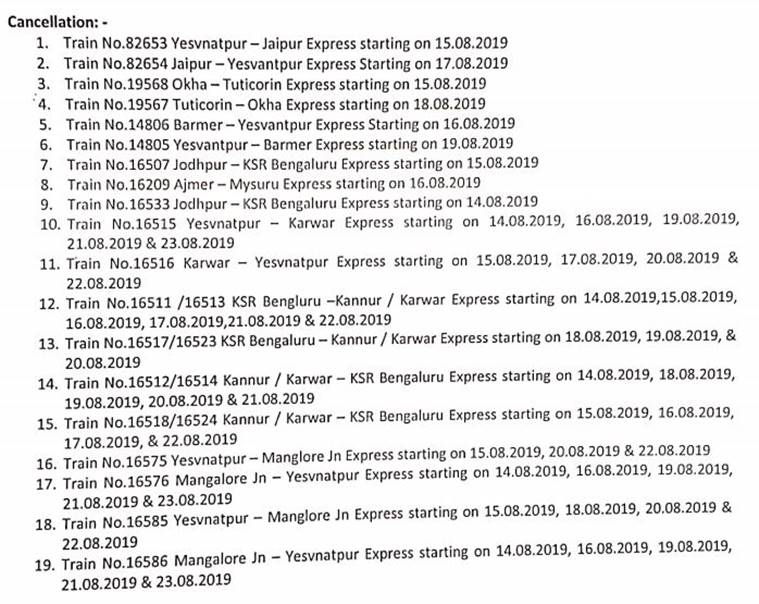 Bengaluru International Airport on high alert till Thursday: BIAL issues advisory
Karnataka floods: At relief camp in Belagavi college, race against time to vacate campus
Their homes reduced to rubble by the swollen Malaprabha river on the night of August 5, most of the 2,160 displaced people living at the relief camp in Government Junior College, in Belagavi district's Gokak town, are racing against time. For them, there is little to cheer even as floodwater is receding over the lost two days across Belagavi. With Independence Day around the corner, the college officials have received instructions to ask all people at the relief camp to leave by 4 pm Wednesday (August 14). Read more
Karnataka floods: Death toll crosses 50; over 6.9 lakh people evacuated