By:
AFP
| Kuwait City |
Published: June 26, 2016 7:09:17 pm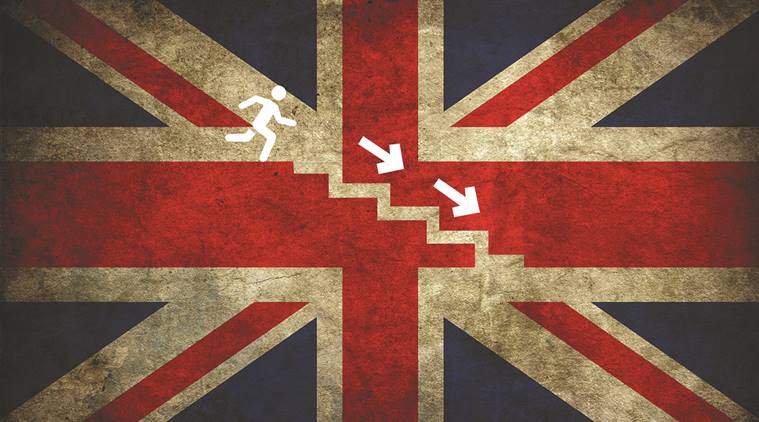 Stock markets in the energy-rich Gulf states dropped today in the first trading session after Britain voted to leave the European Union.
All seven Gulf Cooperation Council (GCC) stock markets were closed for the Muslim weekend on Friday when the result of the British referendum was announced.
Share prices in most Gulf markets dropped sharply at the start of trading today, but had recovered some of the losses by the close.
The Dubai Financial Market began the day by sliding 5.0 per cent, but the index – the Gulf bourse most exposed to international markets – finished the day down 3.25 per cent.
Watch Video: What's making news
At one stage, investment companies fell 8.0 per cent and real estate dropped 5.0 per cent.
Saudi stocks dropped 4.1 per cent at the opening but recovered to close down just 1.1 per cent. All 15 sectors were in negative territory.
The Qatar Exchange fell 1.25 per cent, the Abu Dhabi Securities Exchange dropped 1.85 per cent and the Kuwait Stock Exchange closed 1.1 per cent lower.
The tiny bourses of Oman and Bahrain ended the day down 0.6 per cent and 0.7 per cent respectively.
The six GCC states – Bahrain, Kuwait, Oman, Qatar, Saudi Arabia and the United Arab Emirates – have hundreds of billions of investments in Britain and other members of the European Union.
They have large interests in the British real estate market and thousands of Gulf citizens own homes in Britain.
Britain also has sizable real estate interests in Dubai and more than a million British tourists visit the UAE annually.
For all the latest Business News, download Indian Express App