Updated: December 14, 2017 12:54:03 pm
My name is Yogesh Khanna. I work at Tata Consultancy Services and make Rs. 28,000 every month. I live in Chennai with my wife and my parents. My wife and I have wanted a child for a long time. After 3 heartbreaking miscarriages, we were blessed with twins on November 8, 2016. It felt as if all our prayers were finally answered. But tragically, she delivered in the 24th week of her pregnancy. As a result, our babies were extremely premature and underdeveloped. After a month, we were devastated as one of my babies breathed his last.
Fate has forced me to bid farewell to all my children so far, save for one. I have named my son 'Veera' because he's a fighter, a survivor. He has also given my wife and me the strength to fight this indescribable battle. It's been one whole year since my child came into our lives and all he's seen is the four glass walls of the NICU (Neonatal Intensive Care Unit). He's been breathing with the support of a ventilator. I want to take him home but to do so, I would need an oxygen concentrator, 24X7 nursing support, and a few oxygen cylinders to keep my baby alive. All of this comes at a staggering Rs. 7,20,000. I've been longing to free him from this prison he's found in the hospital. With your help in the form of donations, I believe I can finally take him home. (For donations click here)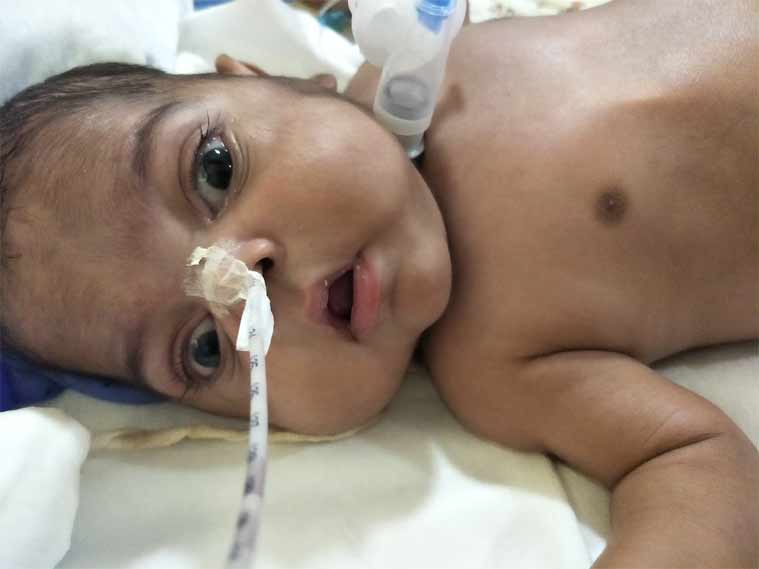 I hate talking about how much money I've spent on my babies and have avoided it all this while. But I've sold every piece of jewelry we had, exhausted my savings, and exhausted three loans from the bank to pay the bills so far. I had even applied for one more that did not get through. I have absolutely nothing left. I think if I'm asking for your help, you deserve to know my story, my struggle, and my helplessness.
After spending Rs. 12 lakh on the baby that I never got a chance to meet or even hold, I've already spent Rs. 53 lakh on Veera. Every day that Veera spent in the NICU has cost me Rs. 15,000. His lungs are underdeveloped. The month in which he was delivered is crucial for a baby's lung development. That's why the support he needs is higher as compared to normal babies. Once we take him home, for at least six months, we'll have to buy a machine called the oxygen concentrator that costs about Rs. 2 lakh. We cannot afford to pay for this machine so we're planning to rent one at Rs. 18,000 per month. Every 4 hours, Veera needs suction – this is something that can be performed only by a nurse, so we'll also have to pay for her services at Rs. 50,000 per month. (For support click here)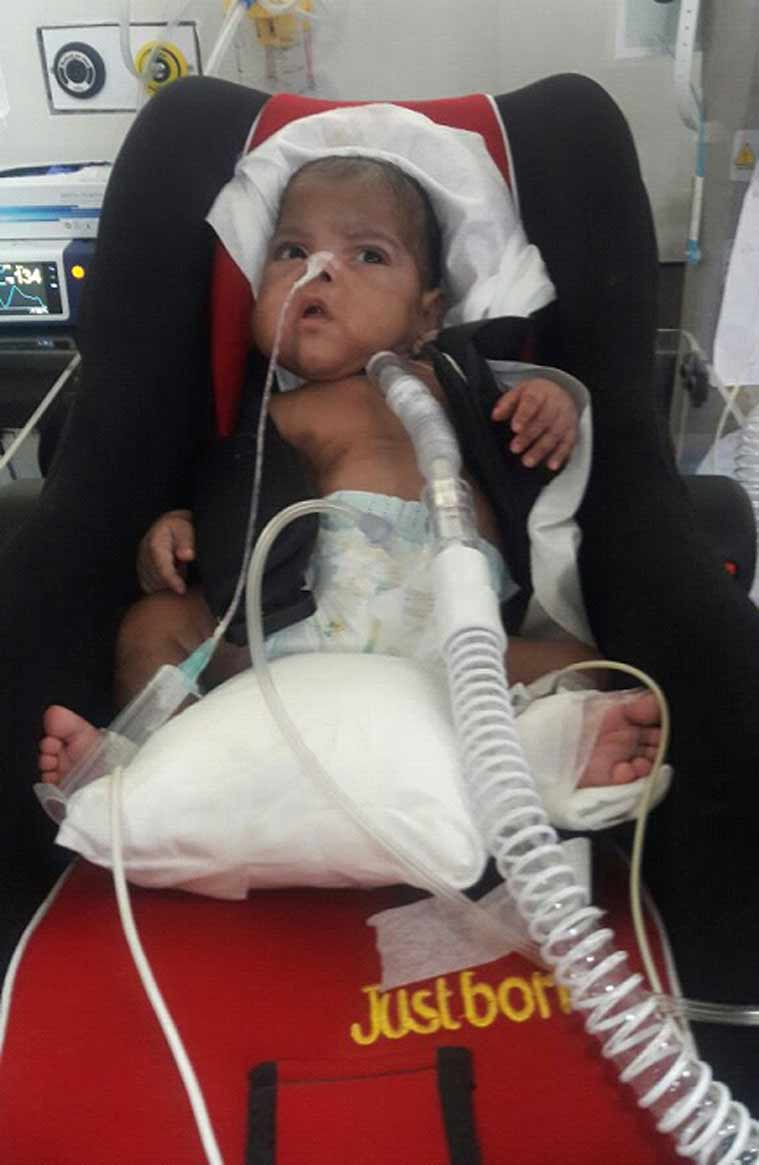 Additionally, to keep him breathing, we need to purchase oxygen cylinders and have two backups as well. The doctors advised us to stay around the hospital in case of emergencies but the monthly rent in that area is as high as Rs. 30,000. If anything happens to my baby, I don't think I'll have the strength or courage to fight for anything, ever again. Your help can save our family from this irreparable loss. (For help click here)
Every person we know, including our parents, asked us to give up on the child looking at the unforgiving numbers on the medical bills but I went against all of them. Today, Veera is 5.5 kg from just 740 grams. He's given me his support so far and now I have to win this final stage of my battle. As his first birthday gift, I want to take him to the comfort of our home and take care of him. If you're still reading this story and think my baby deserves this chance at life, please help me give him this birthday gift – I'll be indebted forever.
You can help Yogesh by clicking here and donating to his fundraiser on Ketto.
The Indian Express website has been rated GREEN for its credibility and trustworthiness by Newsguard, a global service that rates news sources for their journalistic standards.