The ie100 list of most powerful Indians for 2018 was released today. Let's take a look at the top business leaders of the country and why they are considered country's most powerful.
#10: Mukesh Ambani, 60
Chairman, Reliance Industries
WHY
Mukesh Ambani made a re-entry into the telecom business through Jio. The venture made significant progress in 2017, reaching a customer base of 16 crore by the end of the year. The latest Forbes ranking of the world's richest puts Ambani at 19th spot, a jump of 14 places.
POWER PUNCH
His launch of Jio phones at an effective cost of 'zero' in July 2017 disrupted the highly competitive telecom industry.
WHAT NEXT
Has said he wants to take Reliance to the top 20 companies in the world, from its current rank of the '106th largest company' on the Forbes list.
BY THE WAY: Keeps himself abreast of the latest technology by reading up on it.
#29: Gautam Adani, 55
Chairman, Adani Group
WHY
Adani Group has become a global infrastructure player with businesses in key industry verticals —resources, logistics, energy and agro. He is influential in the business community due to his perceived proximity to the BJP in Delhi.
POWER PUNCH
On August 31, 2017, Saab — a Swedish defence company that has built more than 5,000 aircraft in its 80-year history — announced a partnership with the Adani Group to build the Gripen E fighter plane.
WHAT NEXT
Adani's defence foray, which happened in 2016, is expected to gather steam this year.
BY THE WAY: He is an Amitabh Bachchan fan and has seen Kala Patthar, a film based on the 1975 Chasnala coal mine disaster in Bihar, several times.
#51: Ratan Tata, 80
Chairman emeritus,Tata Sons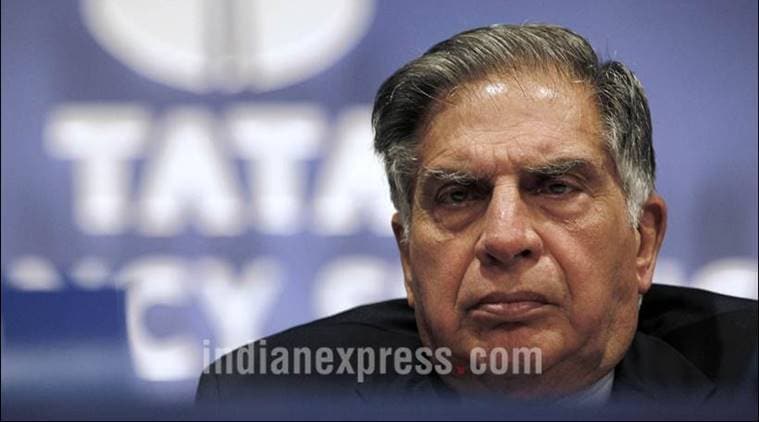 WHY
Having ousted Cyrus Mistry as Tata Sons chairman in 2017, the Tata Group under him appointed TCS MD and CEO N Chandrasekaran, and ensured stability at the top.
POWER PUNCH
He himself picks start-up companies to support and has put in money into winners such as PayTm, Ola, Xiaomi.
WHAT NEXT
Plans to have decentralised cancer care centres across the country.
BY THE WAY: An animal lover, he plans to set up centres for them
#63: Kumar Mangalam Birla, 50
Chairman, Aditya Birla Group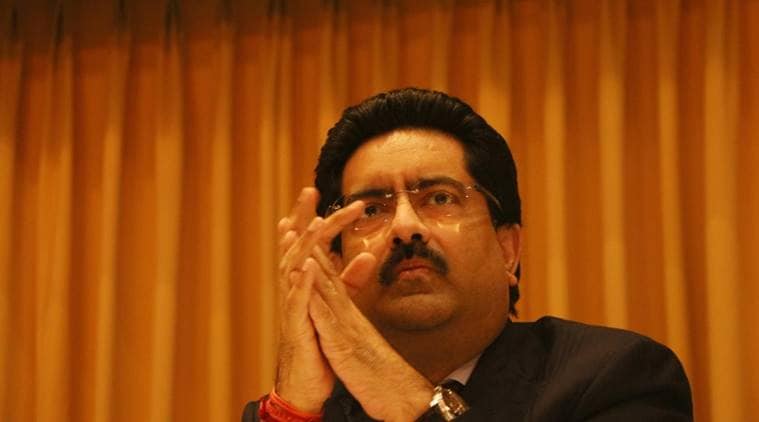 WHY
He heads the $43 billion Aditya Birla Group, a Fortune 500 company.
POWER PUNCH
He stunned the corporate world in March last year by stitching a $23 billion merger deal with Vodafone India, creating India's largest wireless telephony network.
WHAT NEXT
He is set to acquire Binani Cement in a Rs 7,266-crore deal.
BY THE WAY: Birla does pistol shooting as a hobby.
#66: Nita Ambani, 54
Owner, Mumbai Indians
WHY
She is chairperson ofIMG-Reliance, one of India's biggest sports management firms, and India's only voice in the International Olympic Committee.
POWER PUNCH
IMG-Reliance's influence was evident when FIFA, after giving the cold shoulder to the Indian Super League for several years, recognised it as an official football tournament.
WHAT NEXT
As IOC member, will be in the thick of things if India bids for Olympics.
BY THE WAY: She practises Bharatanatyam.
#68: Nandan Nilekani, 62
Non-executive chairman, Infosys
WHY
Returned to Infosys as chairman of the Board almost a decade after stepping down as CEO, at a time when Infosys was embroiled in a battle between the management and some of the founders.
POWER PUNCH
Modi reposed his faith in both Aadhaar and its architect, Nilekani.
WHAT NEXT
Infosys under Nilekani will aim to find its way back to the top of India's IT services sector, especially with regulatory uncertainties in key global markets such as the US.
BY THE WAY: Nilekani joined Infosys at 26, and rejoined it at 62.
#69: Uday Shankar, 56
Chairman and CEO, Star India
WHY
Under his leadership, Star India has become an entertainment colossus. In September, Star successfully won a Rs 16,347.50 crore bid for IPL's global media rights across platforms.
POWER PUNCH
With IPL near, Star India is demanding a larger-than-usual hike in channel rates from DTH operators.
WHAT NEXT
In his new role as Asia president of 21st Century Fox, he will lead its video businesses across Asia.
BY THE WAY: Likes to unwind by watching TV with his family, including his dog.
#74: Anand Mahindra, 62
Chairman, Mahindra Group
WHY
His Mahindra & Mahindra remains the largest selling tractor brand in the world. The group is also involved in financial services, defence etc.
POWER PUNCH
The company is pushing for electric vehicles by investing in the technology. Recently signed a deal to jointly develop electric cars, drivetrains, compact SUVs and mid-sized SUVs.
WHAT NEXT
Four new launches in the utility vehicles segment in 2018-19.
BY THE WAY: He loves listening to blues.
#75: Azim Premji, 72
Chairman Wipro, Philanthropist
WHY
The veteran businessman has steered Wipro through rapidly changing technologies to remain at the forefront of sectors like IT, manufacturing and lighting. He's also given over $12 billion of his personal wealth for philanthropic activities.
POWER PUNCH
In the last year, his contribution to philanthropy rose 33 per cent.
WHAT NEXT
Wipro has ventured into 3D printing and plans to expand worldwide.
BY THE WAY: Premji is passionate about the environment.
#86: Rajnish Kumar, 60
Chairman, State Bank of India
WHY
As chairman of SBI, his actions and policies on interest rates and lending set the tone for peers in the banking sector.
POWER PUNCH
Kumar became chairman in October 2017 after a keenly contested race, despite age not being in his favour. He also turned the heat on several loan defaulters by taking them to the bankruptcy court.
WHAT NEXT
Under Kumar, SBI is taking steps to recover money from loan defaulters through insolvency proceedings in the bankruptcy court. He will have to clean up the balance sheet and boost the bank's profits, which have taken a beating in the wake of surging NPAs.
BY THE WAY: Kumar is an avid traveller and a good badminton player.
For all the latest Business News, download Indian Express App