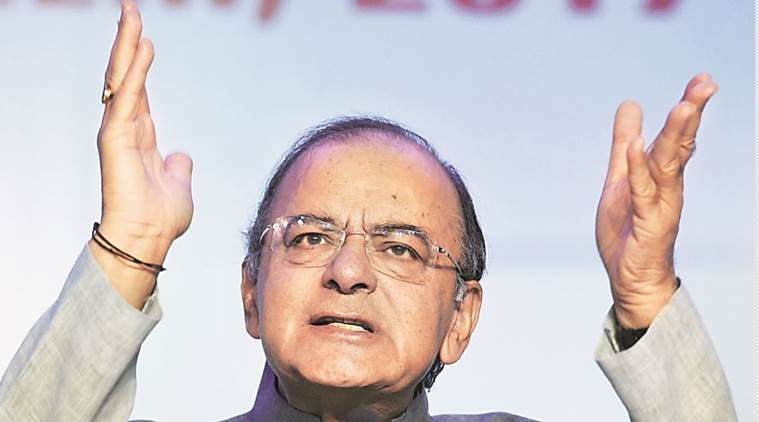 Finance Minister Arun Jaitley on Wednesday said an annual growth rate of 7 per cent to 8 per cent was plausible for India and the rate can improve further if the global economy picks up. He said the government was hopeful of implementing from July 1 the Goods and Service Tax (GST), an indirect tax reform measure which will help the government check tax evasion. "I think for India to achieve the growth rate of 7 per cent-8 per cent is logically plausible. If big growth returns to the world, we probably can push upwards," Jaitley said at the 23rd Conference of Auditors General of Commonwealth Countries and 9 British Overseas Territories.
The country's Gross Domestic Product (GDP) grew at 7 per cent in the third quarter of 2016-17. The government expects the agriculture sector to grow at 4.5 per cent this year. Jaitley said introduction of GST will replace the "most complicated tax system in the world" with "one of the simplest tax systems."
"The biggest taxation reform what we are trying to implement from July 1 is Goods and Services Tax. There will be a seamless transfer of goods and services across the country … It will increase the volume of taxation; there is no tax on tax and therefore makes goods, commodities and services little cheaper and far more convenient," On Monday, the Union Cabinet approved four Bills related to the GST, paving the way for introduction and eventual passage of these draft laws by the Parliament. The Central GST Bill, the Integrated GST Bill, the Union Territory GST Bill and the GST (Compensation to the States) Bill were cleared by the Cabinet.
"We have the most complicated indirect tax systems. Once implemented, what is currently the most complicated system in the world will become the simplest in the world. The enabling laws are before Parliament. By middle of the year (2017), we hope to see the implementation of GST," Jaitley added. The finance ministry expects GST to improve GDP growth by 1-2 percentage points. Meanwhile, the GST Council chaired by Union finance minister Arun Jaitley, which is scheduled to meet on March 31, would now discuss the formulation of rules that will govern the new tax. After the rules are approved, the Council will then decide the fitment of various commodities into the tax slabs. The GST Council had last year decided on four tax slab rates, 5 per cent , 12 per cent, 18 per cent and 28 per cent, with another "zero tax rate" on several items that approximately constitute half of the consumer price index basket including food grains.
📣 The Indian Express is now on Telegram. Click here to join our channel (@indianexpress) and stay updated with the latest headlines
For all the latest Business News, download Indian Express App.