By:
PTI
| New Delhi |
Updated: June 16, 2016 4:48:46 pm
Prime Minister Narendra Modi on June 16 set a target for the taxmen to double the taxpayer base to 10 crore and warned "the long arm of the law" will catch up with those evading taxes.
At the same time, he asked tax officers to be "soft and sober" in their approach and not treat everyone as tax evaders.
Addressing the inaugural session of the two-day annual conference of tax administrators, Prime Minister said the foundation of administration should be on five pillars of Revenue, Accountability, Probity, Information and Digitisation (RAPID).
[related-post]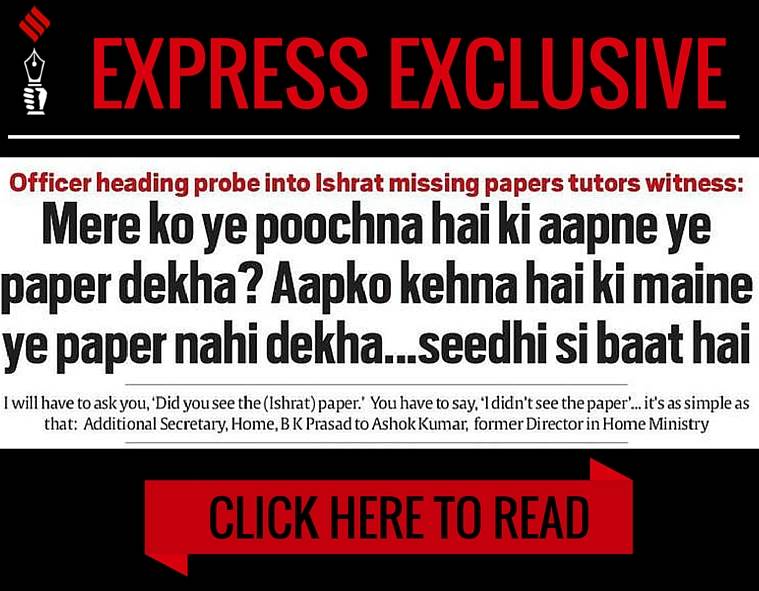 "There should be respect for law among all citizens and even fear of the long arm of the law for those who evade taxes," Modi said.
Stating that people should not fear tax administrators, Prime Minister said Indians inherently are honest and asked the taxmen to build a "bridge of trust" so as to achieve tax collection targets without coercion.
At the conference titled 'Rajasva Gyan Sangam' (Knowledge Conference on Revenue), Modi asked the officials to "move towards digitisation" to make tax administration efficient and work towards bridging the "trust deficit".
Taxpayers should not face any problem in paying taxes, he said, adding administrators should have a cooperative approach.
"You should behave like mentors to people, rather than invaders. Don't presume that every one is tax evader," Revenue Secretary Hasmukh Adhia quoted Modi as saying in the conference.
Asking taxmen to set sights higher, Modi said we should legitimately aspire to have 10 crore taxpayers within our tax bases as against 5.43 crore tax payers currently.
Prime Minister, who at the beginning asked the officials to give their opinions and suggestions on the issues facing administration in the country, wanted the 'Gyan Sangam' to be turned into "Karma Sangam" by translating ideas into action.
On generation of black money in the economy, Modi was of the opinion that holders of illegal wealth are few in number and tax will automatically come if the regime is taxpayer friendly.
Highlighting shortcomings in the system, Modi said a query on search engine Google on 'How to pay taxes in India' throws up 7 crore answers, but a query on 'How not to pay taxes in India' gives out 12 crore results.
The Income Tax Department has 42,000 officers, yet only 8 per cent of the revenue come from scrutiny of returns, he said.
As much as 92 per cent of direct tax revenue come from tax deducted at source (TDS) of mostly salaried people, advance taxes and self assessment taxes.
Prodded by Modi during an hour-long interaction, officers of the direct and indirect taxes wing (CBDT and CBEC) asked if they should act as law enforcement agencies or taxpayer friendly departments while collecting due taxes from people.
Another suggestion was to bring a "tax facilitation act" that would frame rules for dealing with tax payers. The rules should also be in regional languages.
They also raised the issue of voluntary tax compliance, increasing tax base, upgradation of digital and physical infrastructure for tax administrators.
They also suggested how to streamline internal communication within the department and make it paperless.
Stating that the country is filled with "aspirational people", Modi urged taxmen to take steps so that people find it easier to pay taxes here.
Asked on whether Modi wanted officers to be law enforcement agency or tax payer friendly, Minister of State for Finance Jayant Sinha said we need not necessarily think about it in terms of a trade off between Enforcement and taxpayers services.
"If you trust the taxpayer, if you build that bridge of trust between the taxpayer and the system… because people of India are inherently honest, then we will find it very easy to be able to achieve the target and ensure that the trust deficit is fully bridged," Sinha told reporters.
"People within the country are not dishonest. People have no problem in paying taxes, but somewhere they have some problem. Understand that problem and try to remove it," Modi told the taxmen.
Adhia said Prime Minister stressed on being cooperative when dealing with people. "If you become taxpayer friendly, then taxes will automatically come to you."
Addressing the officers, Finance Minister Arun Jaitley suggested the departments should move towards digitisation.
When asked if achieving tax base of 10 crore is an aspirational target, Sinha said: "What we have to do is to continue to increase the tax base in the country, to continue to move the tax to GDP ratio upwards."
Sinha said of 25 crore households in the country, 15 crore are agriculturalists and hence the remaining 10 crore should come under the tax net.
He said 90 per cent of 5.43 crore taxpayers e-file their returns and 60 per cent of the refunds are issued within 30 days.
"Prime Minister said we should raise our sights higher. We should make it very easy for people to file taxes and that we should legitimately aspire to 10 crore taxpayers within our tax base," Sinha said.
Explaining the five pillars of tax administration RAPID, Adhia said it means the revenue collection with accountability and probity, and then using the information available for non-intrusive tax assessment and collection and using digitation to record them.
"We will work in such a manner that we use the information available as well as put to use the digitisation to achieve our goal of increasing tax base," Sinha said.
Prime Minister wanted the taxmen to remove the fear of harassment from the mind of people.
"Our country is aspiring and people want to move forward," Modi said asking the taxmen to make it easier for people to pay taxes in India.
Prime Minister also said tax officials should focus on simplification so the two-day brainstorming sessions could lead to better outcome with regard to tax payer services.
CBDT Chairman Atulesh Jindal said the department will take steps to bridge the trust deficit with taxpayers.
The Indian Express website has been rated GREEN for its credibility and trustworthiness by Newsguard, a global service that rates news sources for their journalistic standards.